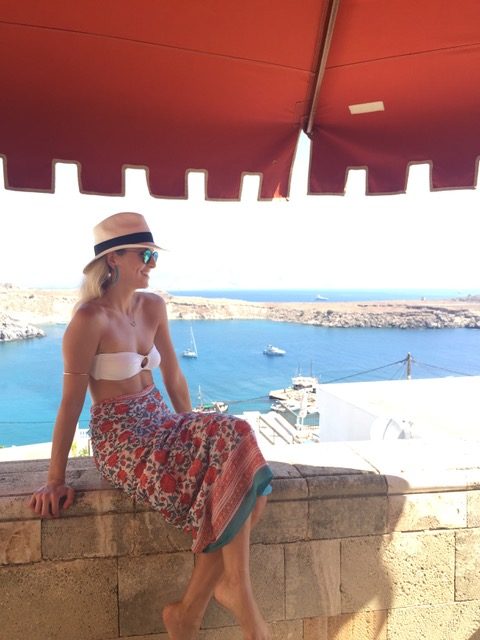 What was the design inspiration behind Armenaki?
We wanted to freshly redefine Cycladic style by combining the traditional aspects of greek island architecture and designs with modern luxuries, by giving a bohemian chic touch through the use of natural materials and earthy textures. We incorporated traditional aspects in the architectural details, furniture and textiles and more modern aspects in the design of the actual spaces and finishes.
What is unique about your hotel?
Armenaki sits between two blue domed churches in the centre of Oia so the location is rather spectacular. On top of that each room has its own pool and room 3 has its own private infinity pool. The first of its kind in Oia. We have created a retreat for those who enjoy the luxury of a hotel along with the discovery and adventure of an uncharted beach.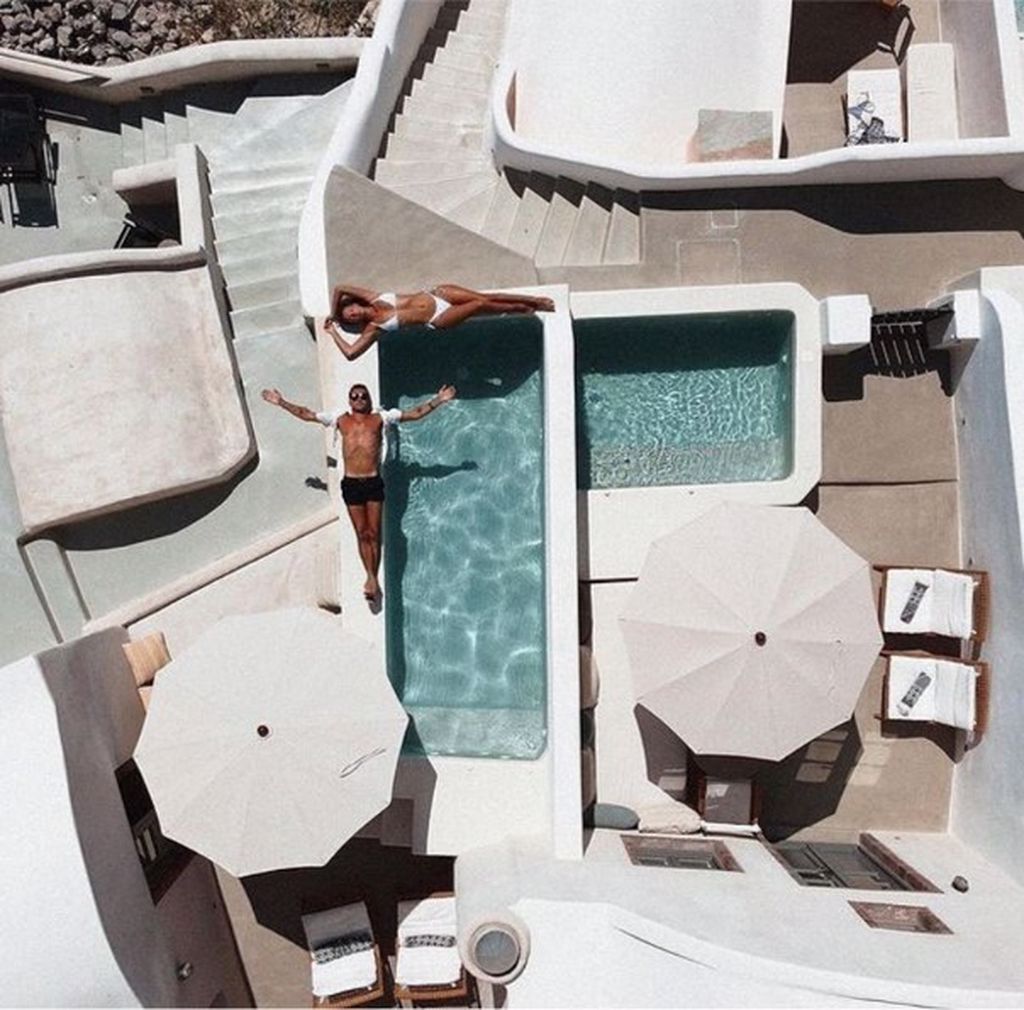 What is the most unique experience you've put together for a guest?
We offer options for our guests and aim to provide truly personalized experiences catering to their needs and desires. Little secrets or magnificent sights? Gourmet restaurants or food-tasting by vineyards? Luxurious cruises or hiking on the Caldera? With deep knowledge of the island, we will help our guests to choose and organize tailor-made experiences that will become their next memories. Our guests want to have a one-of-a-kind and original experience, and we're here to create that for them, whatever it looks like.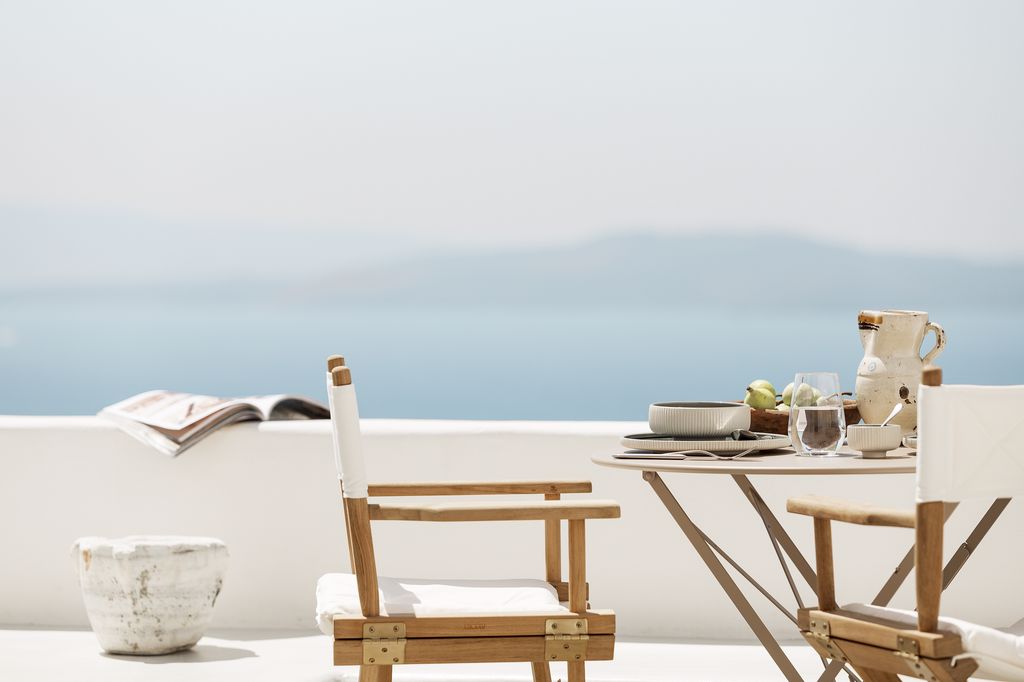 Why did you choose Sun of a Beach?
First of all, we loved the idea of pampering our guests with a well-known- premium brand, while supporting a Greek brand with such success internationally. We knew that Sun of a Beach would be able to combine sustainability, luxury quality with the relaxed, cool aesthetic that matches Armenaki. Sun of a Beach also offers flexibility, variety of choices, quick & good service!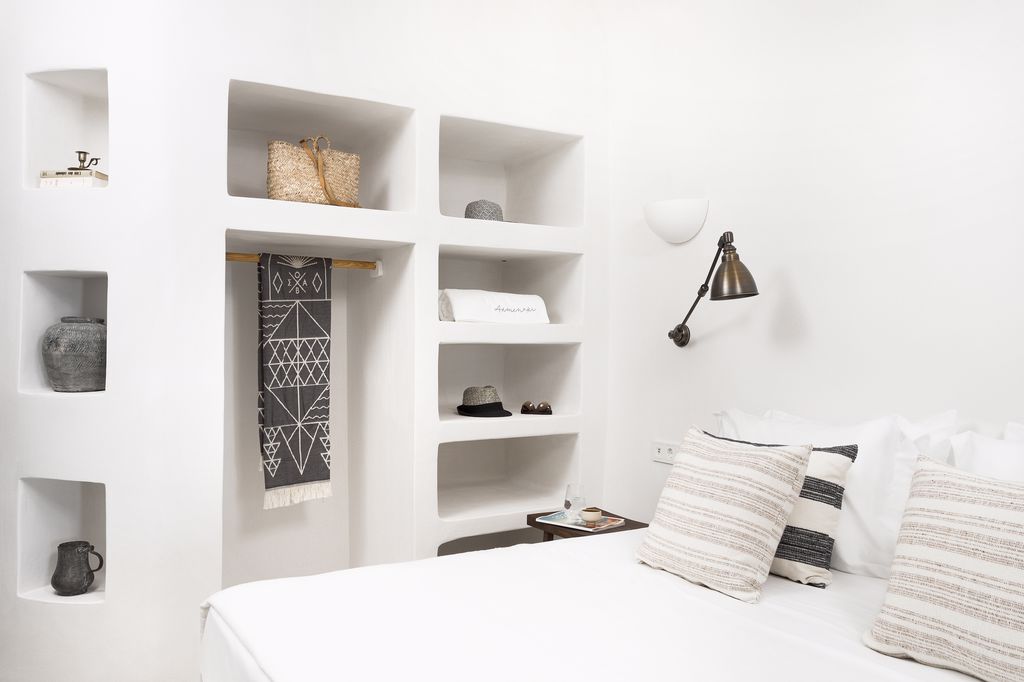 Which Sun of a Beach products have you selected for Armenaki?
We chose classic white in-door towels monogrammed with the Armenaki logo and then a combination of darker grey beach towels (also monogrammed) and pareos in the amazing Tinos print. The Pareos are something different and make lounging poolside more stylish! We also chose the kimono bathrobes as we loved the different shapes that are not seen in many hotels and did these in grey and monogrammed. We loved the final outcome of having unique, sustainable, high quality and 100% cotton products.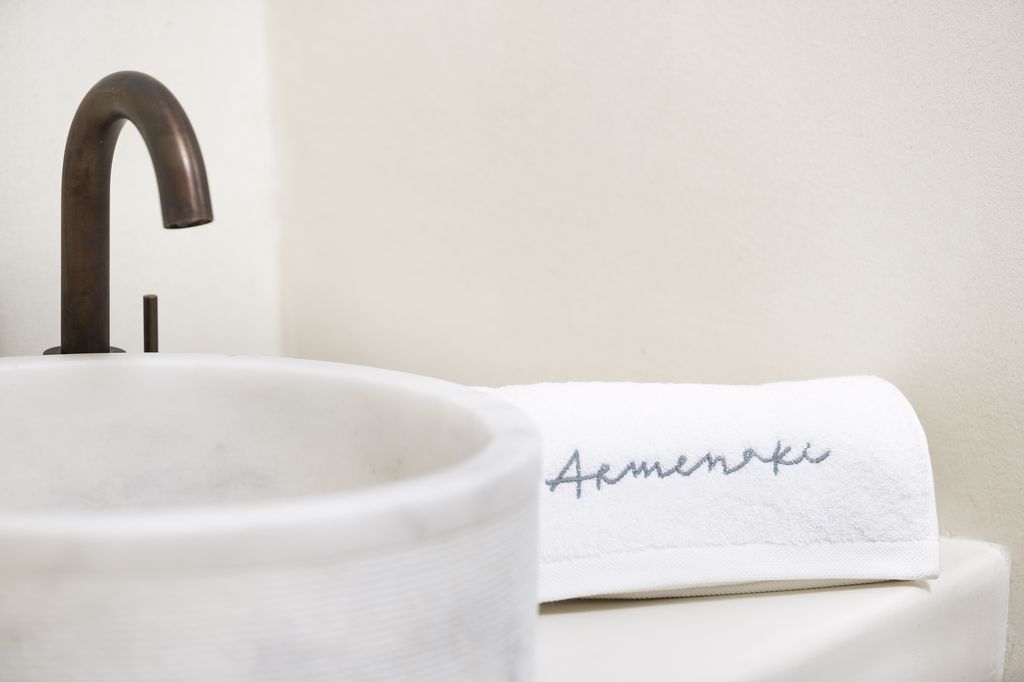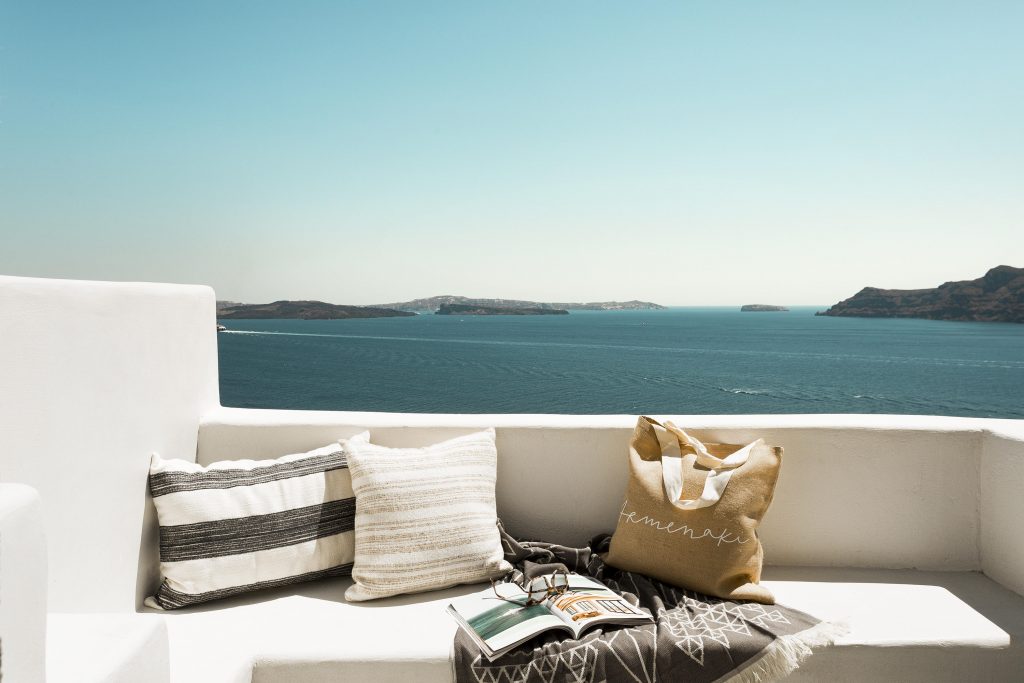 What does it feel like to wrap yourself in Sun of a Beach?
Wrapping up in Sun of a beach products feels super luxurious & soft but also so chic and cool with the addition of their unique designs. Synonymous with luxury and uniqueness!
How does the Sun of a Beach products add to the design of the hotel and guests' experience?
It was important for us, for all of the items we chose in the hotel and that the guest encountered on a day-to-day basis during their stay, to have a hand selected feel chosen for their luxury qualities and design. With the Sun of a Beach Hospitality Team, we made a selection of colours and textures and we 100% achieved the combination of tradition with modern luxuries.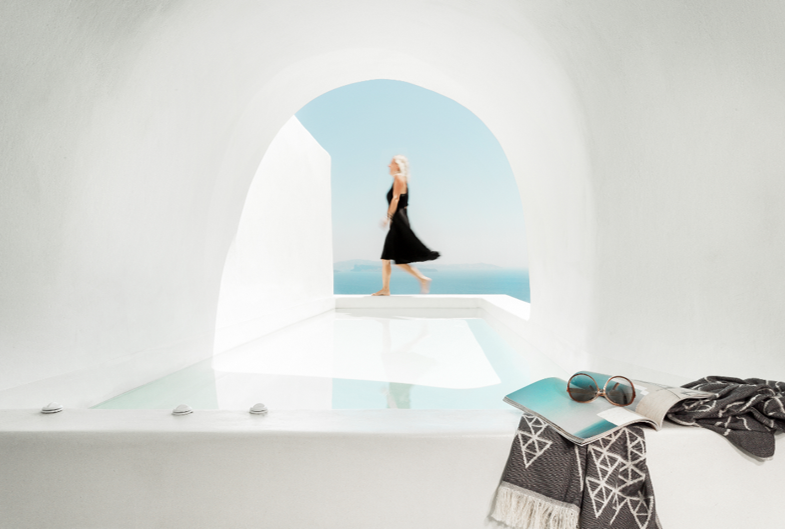 How important do you think it is to have a well-known & premium brand like Sun of a Beach as a hotel's amenities?
I think it's really important for a boutique hotel like Armenaki to have products from brands which are unique and memorable and not generic in any way, which of course Sun of a Beach products are, and the fact that they manage to achieve this in combination with excellent quality is just perfect for us. We also love that it is a Greek brand as it is super important to us to support 'local'. We are committed to providing the best for our guests, so Sun of a Beach was the perfect match. Our guests already love our choices!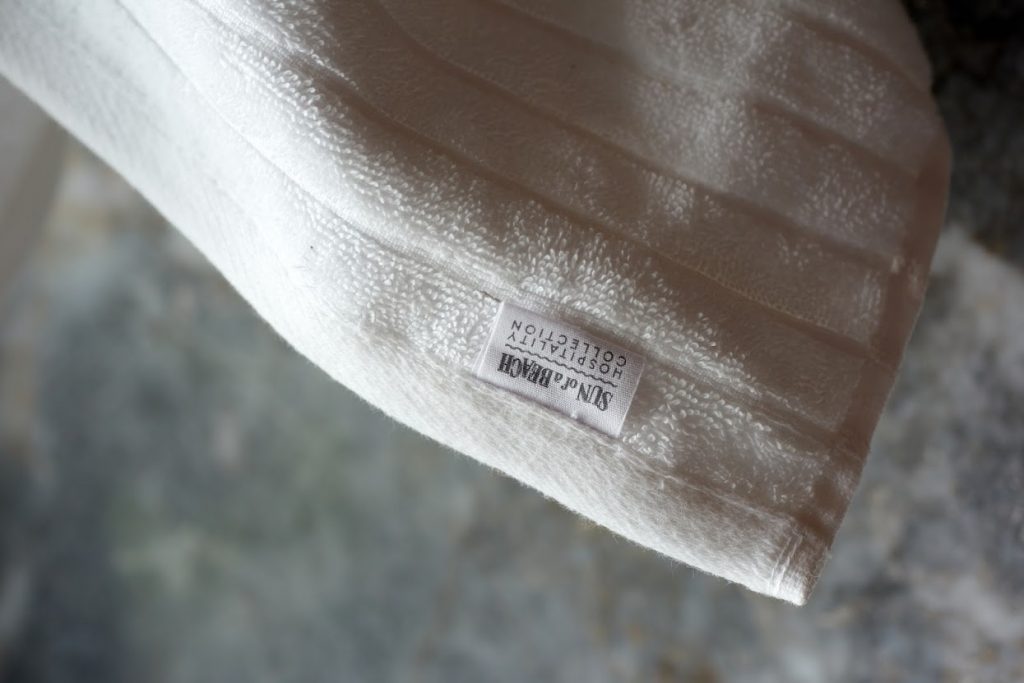 How do you define luxury?
Faultless service and beautifully designed rooms which offer every comfort and luxury possible with meticulous attention to detail.
Which is your favorite beach in Santorini?
Kouloumbos, Perivolos and Vlychada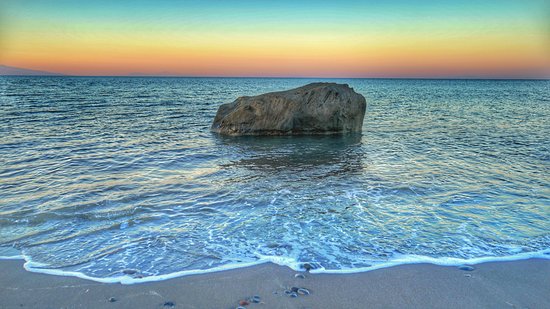 * design Company No.6 Design Studio www.no6design.co.uk @no6designstudio
Hospitality Collection Inquiries
hotels@sunofabeach.com
+30 2112135788
Monday to Friday: 10am to 5pm (EET)