The Vasilicos in Santorini gives us a really interesting interview about the story of her hotel, Daphne's Details & the 2-years collaboration with Sun of a Beach.
[separator type="whitespace"]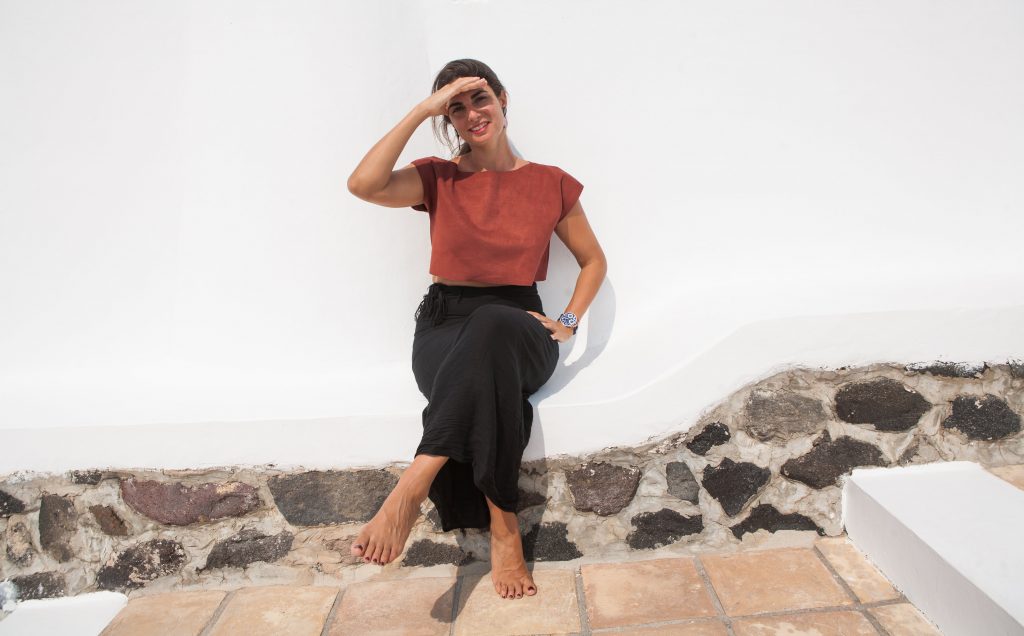 Daphne Valambous
Owner of The Vasilicos Caldera Heritage Suites
[separator type="whitespace"]
What was the design inspiration behind The Vasilicos?
The Vasilicos has never been a hotel in search of a design concept. It was built as – and has remained – a stylish summer house, elegant, unpretentious and welcoming, a celebration of summer life and the magnificence of the Santorini Caldera. The only thing that has changed since the property was converted into a hotel is the distances our guests travel to visit us, and, of course, the number of private pools!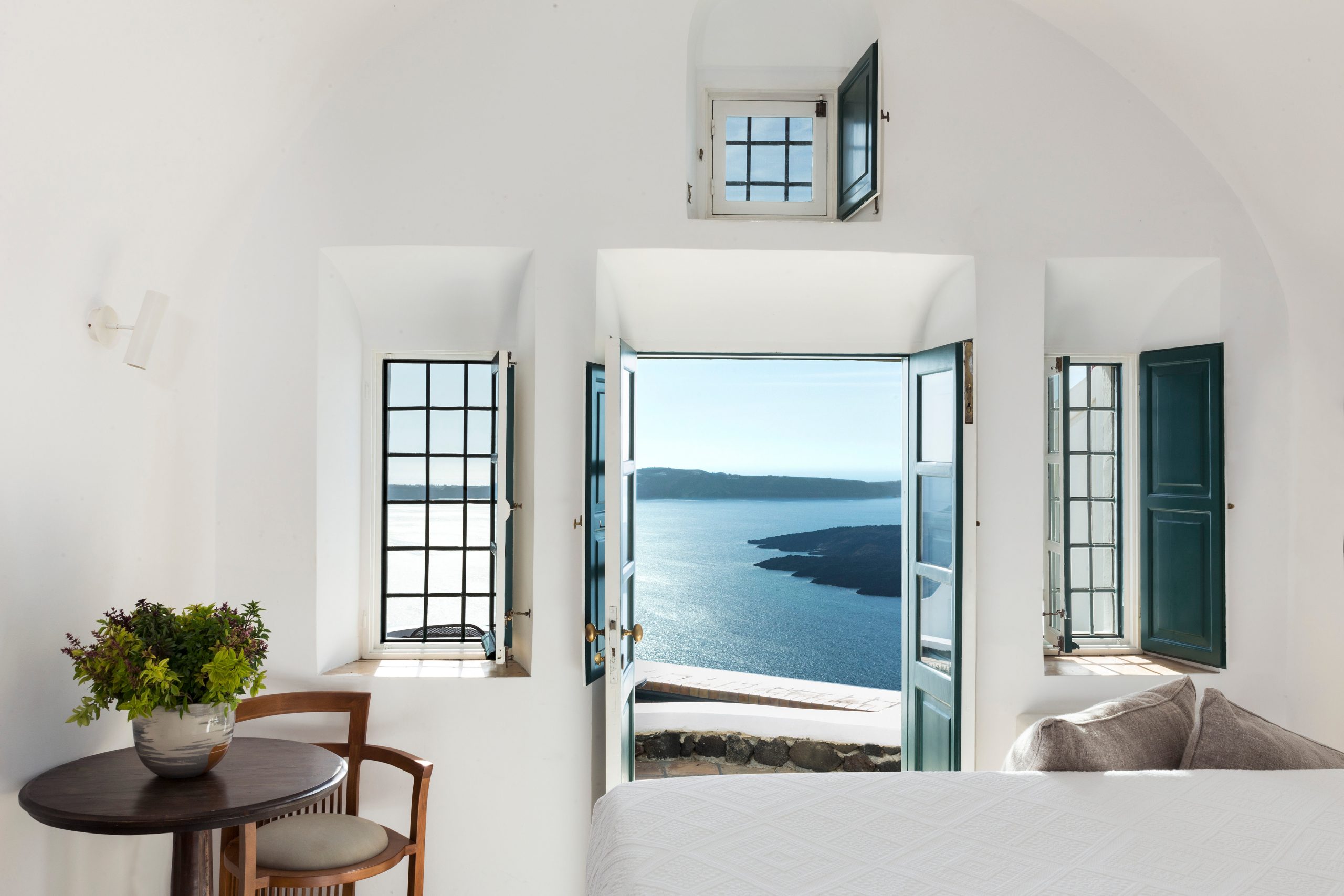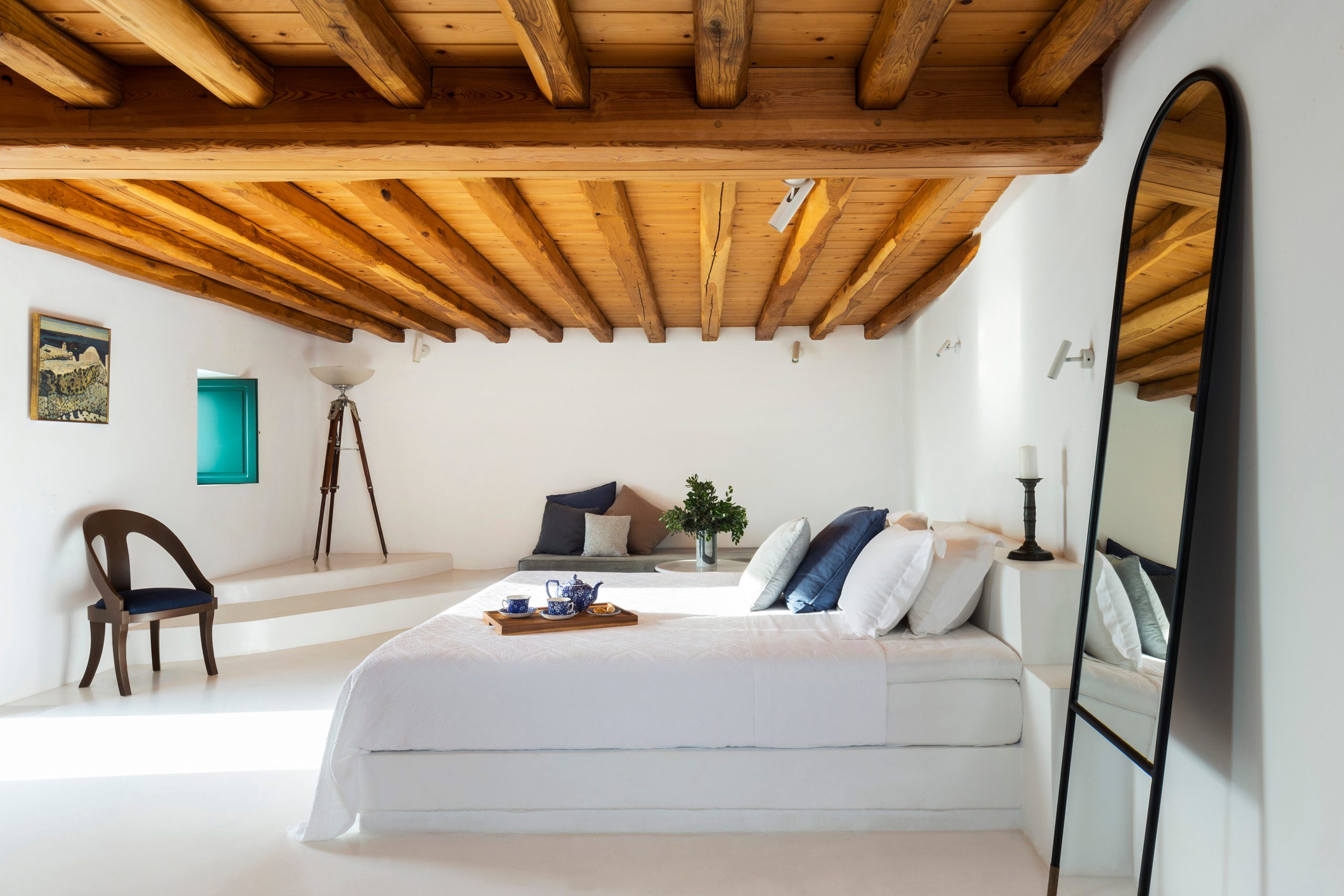 What is the story of your hotel?
Formerly the private hideaway of a passionate art collector, The Vasilicos was built as a happy holiday home, intended to showcase the best of traditional Santorini architecture, and to celebrate craftsmanship and timeless design. Long-frequented by artists, lovers, and writers, the vibe today is very much the same. Our guests come to enjoy a refined and highly curated experience that is the result of the many years of endless summers that have made us experts in the field.
What is the most unique experience you've put together for a guest?
Our aim at The Vasilicos is to introduce our guests to the magical Santorini we fell in love with when we first visited in the early 1980s. We take great care to make sure that their experience of the island is genuine and authentic and we consciously avoid elaborate set-ups that would jar with Cycladic simplicity. Of course, we have the contacts and connections to be able to offer magical moments, but they usually center around unglamorous tomato-picking in dusty fields. We stand by the belief that a fresh seafood dinner, on the cotto, at The Vasilicos, perfectly paired with carefully selected Greek wines, is – for the truly discerning traveller – a once-in-a-lifetime experience; simple, meaningful and respectful to the island, and as unique as it gets.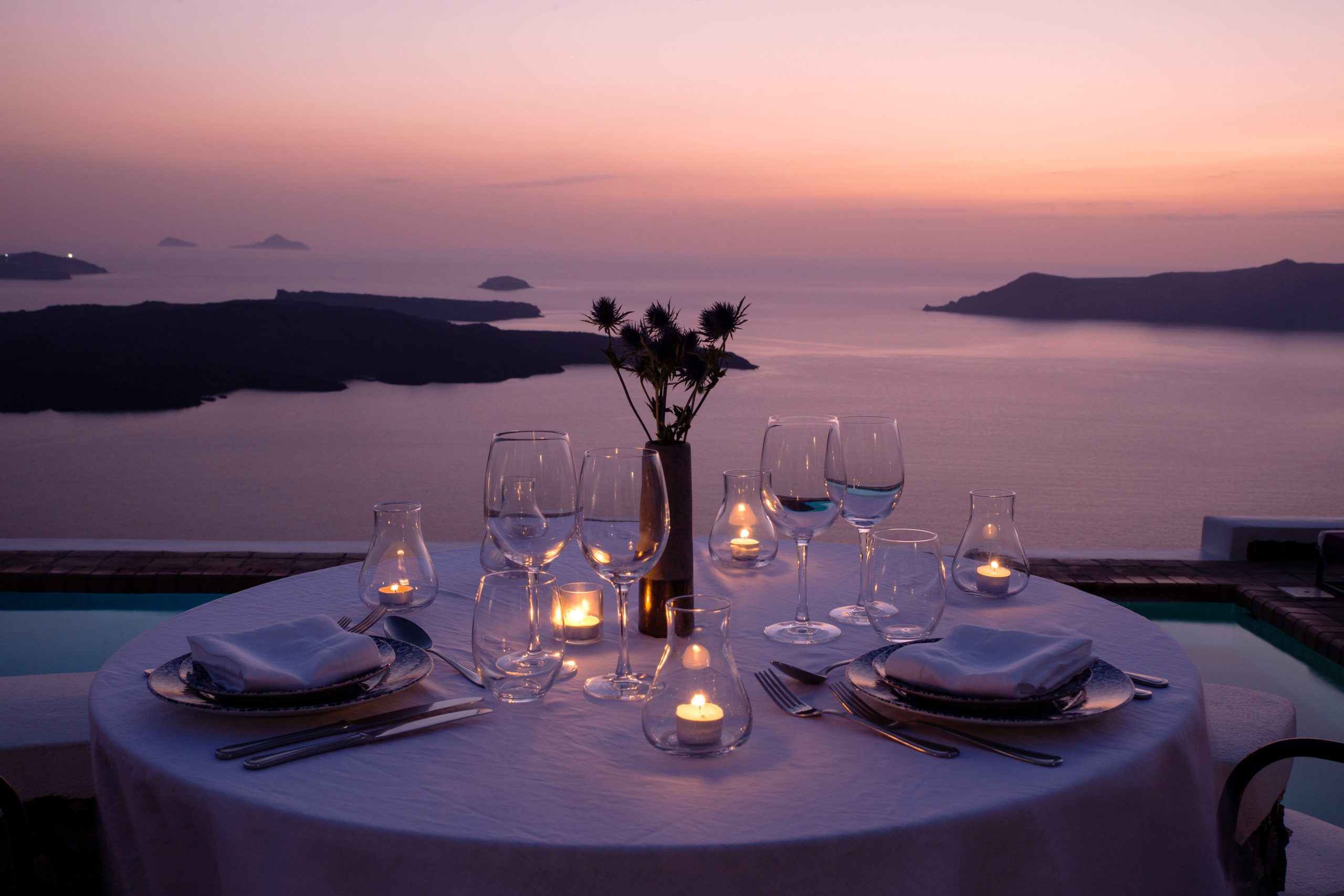 Why did you choose Sun of a Beach?
Sun of a Beach were an obvious, perfect match for The Vasilicos. Sun of a Beach were the first Greek brand to create imaginative, elegant beautiful beach towels that encapsulated the experience of what the Greek summer is all about, and they did so in the midst of the great Greek crisis, with doom, gloom and uncertainty all around us, much at the same time as The Vasilicos was opening its doors as a hotel. I have always respected their vision and upbeat tenacity, and the love they put in their work – principles that resonate with ours, so selecting Sun of a Beach to become part of our story was an easy and obvious move.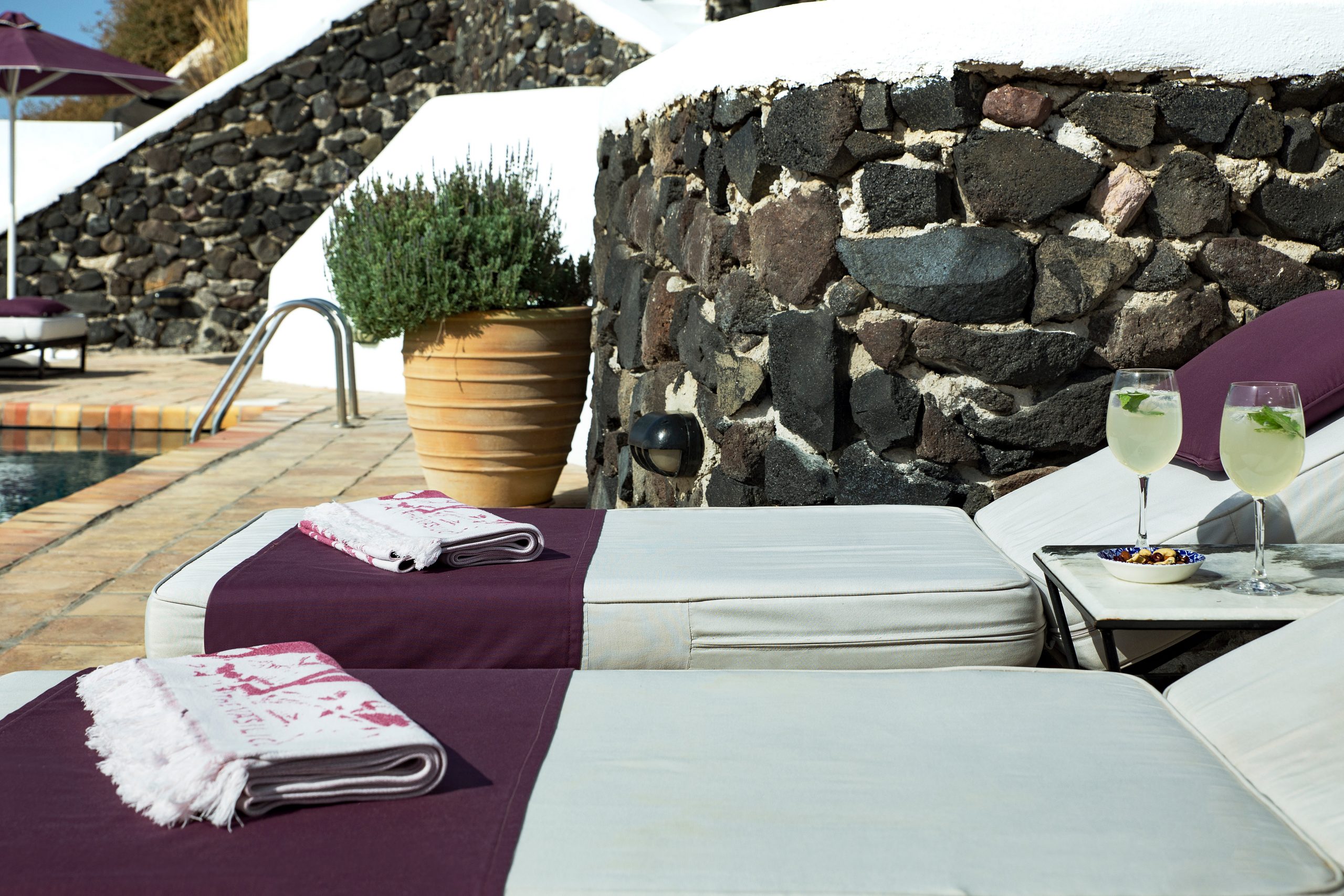 Which Sun of a Beach products have you selected for The Vasilicos?
We chose a lightweight pool towel from the Sun of a Beach hotel collection. What was unique about our collaboration was that Sun of a Beach agreed to print our own pattern on the towels, a pattern created by Joanna Burtenshaw, inspired by the resilient metrosideros plant which adorns our suites and terraces. We have named these towels Sun & A Leaf, as a nod to Sun of a Beach, and of course, The Vasilicos, which is the Greek name for the noble basil plant.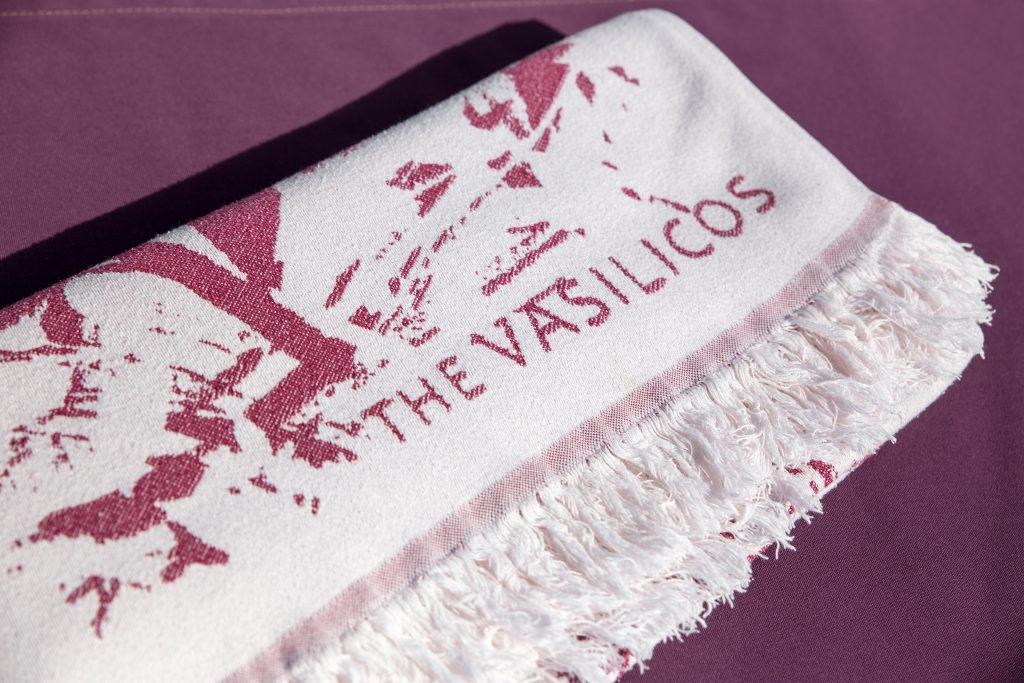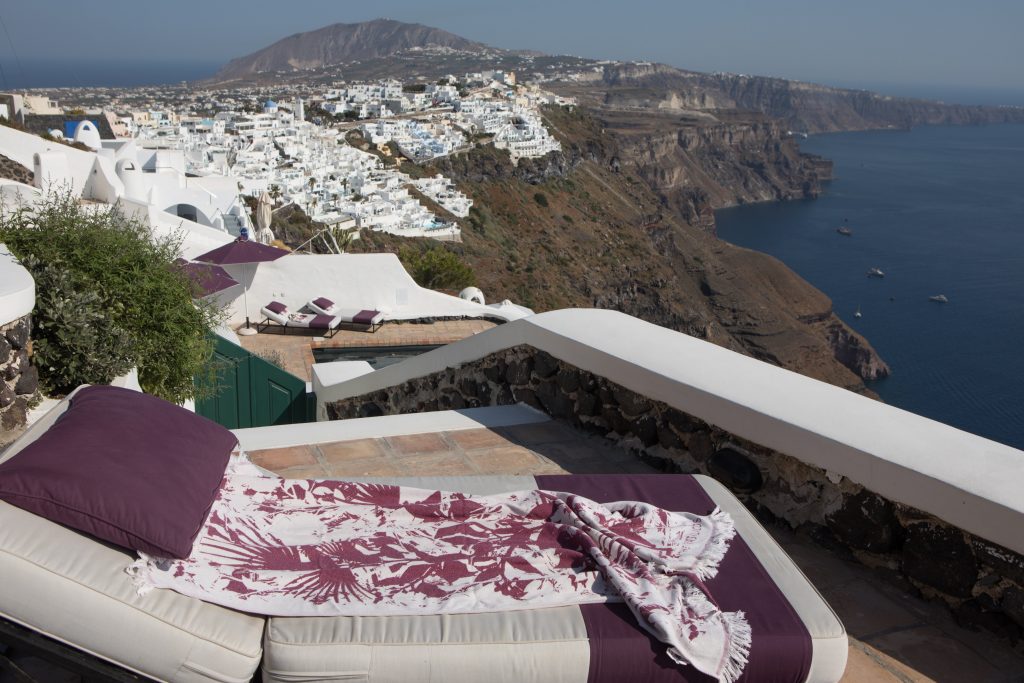 What does it feel like to wrap yourself in Sun of a Beach?
Lightweight and absorbent, these towels are used by our guests in so many ways that I am sure the word that they would use is "divine"!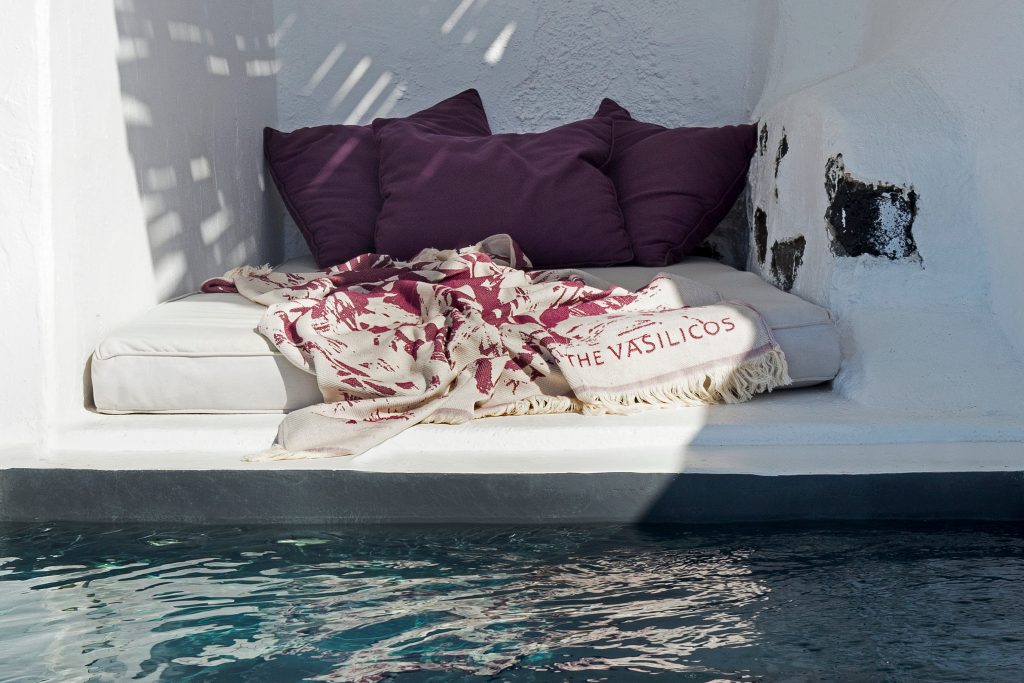 How does the Sun of a Beach products add to the design of the hotel and guests' experience?
Our Sun & A Leaf beach towels make a strong statement about our values, which sounds like an overstatement when discussing towels, but actually is quite true. When I started looking for a towel for the hotel I was shocked at the limited choice available. I was forced to choose between clunky and bland monochrome towels that never dried, or towels that soaked through in a heartbeat and screamed Turkish hammam. Neither fit our elegant summer house reality. I love how these towels now sit on our sunbeds, beautifully colour-coordinated, and tell their own story of elegant sun-drenched summers, while offering embarrassing proof of my obsession with detail and the lengths I will go to to get it right.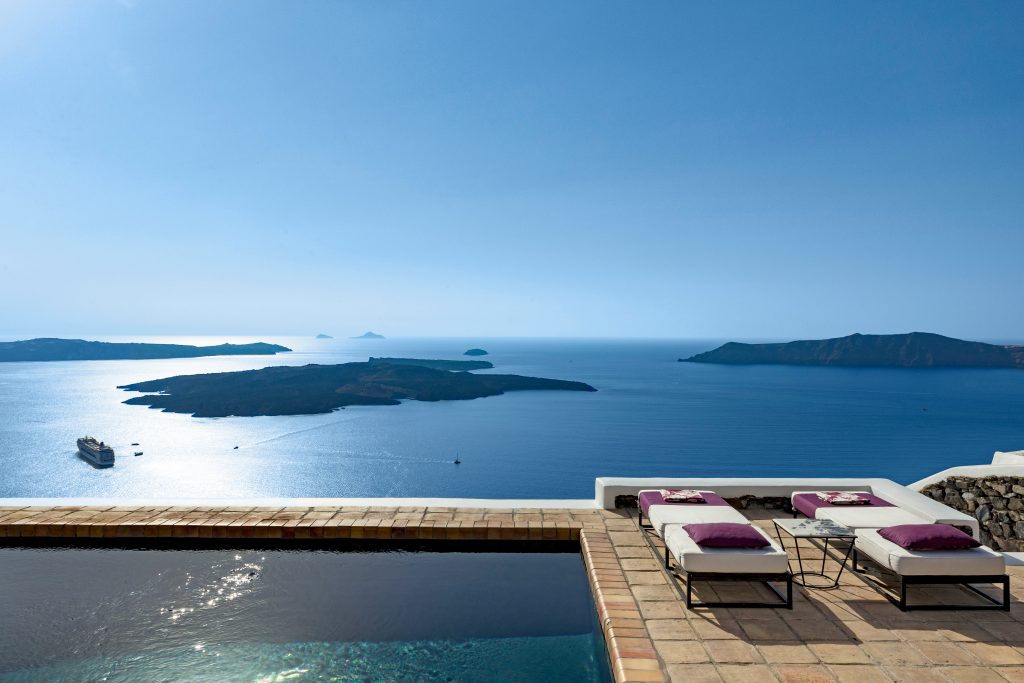 How important do you think it is to have a well-known brand like Sun of a Beach as a hotel's amenities?
For us it is a matter of both pride and principle to work with Greek companies and individual craftsmen rather than settle for the mass-produced standard industry imports. We love the synergy and the energy that such collaborations create – it is a joy to work with partners who love their work and pay attention to detail. We were not drawn to name recognition when we chose Sun of a Beach, rather we chose them for their track record, the quality of their work, professionalism, and shared principles. Our guests may not necessarily recognise the brand, but they certainly recognise the quality and craftsmanship, and of course the care put into it.
We love ''Daphne's Details'', please tell us a bit more about it.
Daphne's Details in a way, is the essence of the Vasilicos – it is a way of showing our guests that we really really really care. The series started with handmade soaps, but quickly progressed into a collection of items that I couldn't find on the market and therefore had to commission. Our keyrings, for example, are made from our heirloom Blue Calico pottery, while Marilena Andreadis made our Vlychada Beach bags – even our rubbish bins have been especially commissioned. Very quickly, the Daphne's Details series took on a life of its own, as Dolly Boucoyannis designed a jewellery collection called Ksanà, and MAAN moved on to design our staff uniforms, in collaboration with Joanna Burtenshaw who made the beautiful pattern. Greek-themed capsule libraries curated by Atlantis Books subtly show our guests that there is more to Santorini than the view, while Despina Xenakis has created a site-specific installation of ceramics called A Leaf of One's Own, which deepens our guests' interaction with the property. Daphne's Details have been a source of immense joy for me and an unbelievable conversation-starter with all our guests.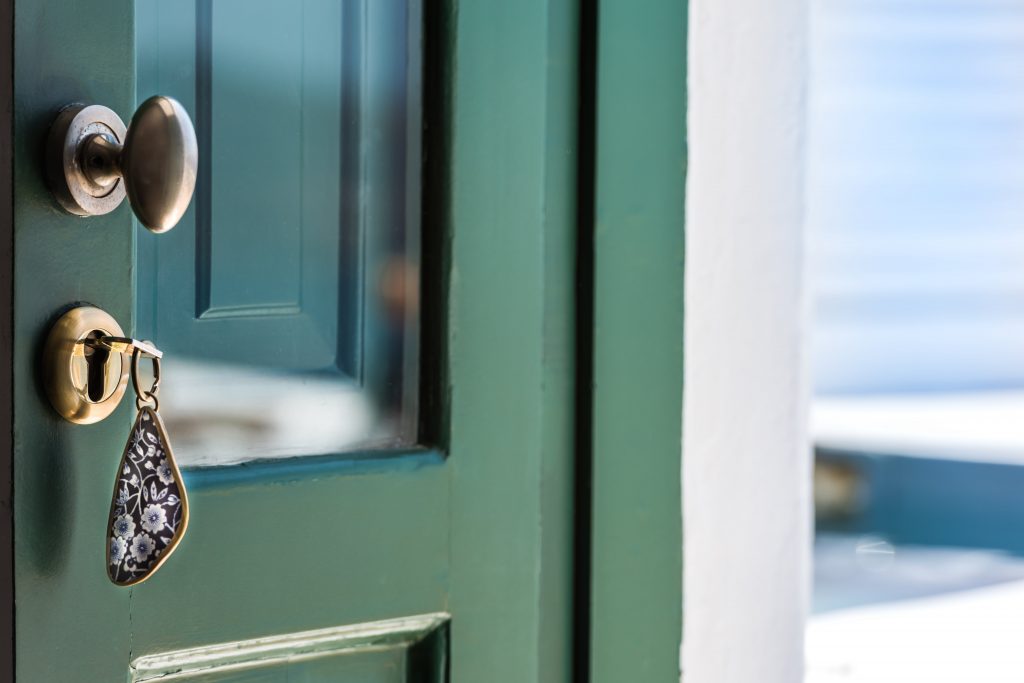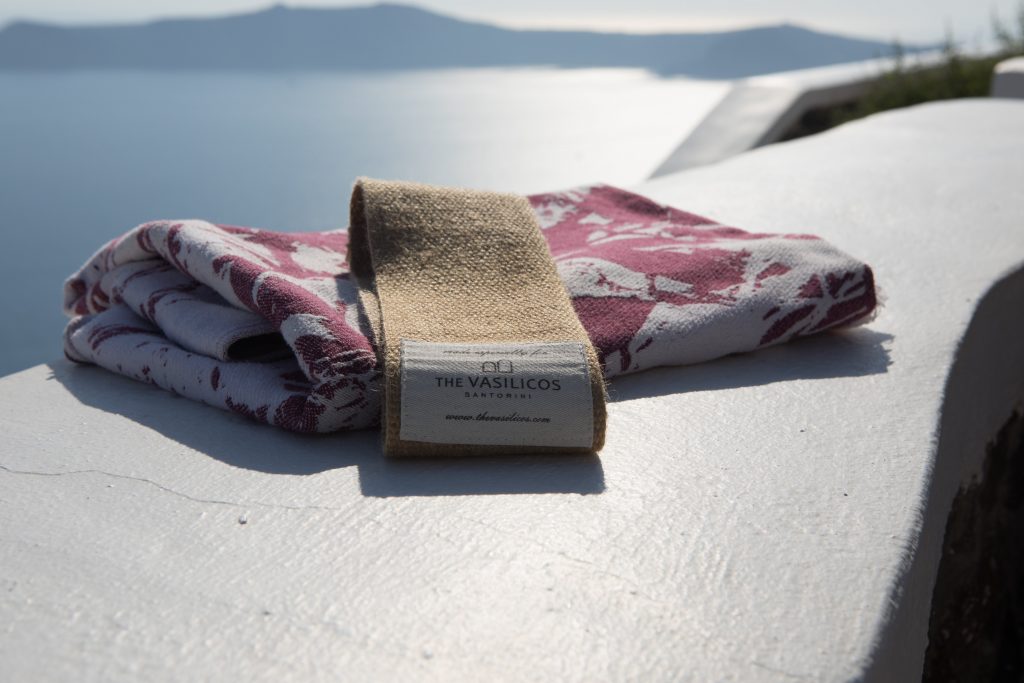 Which is your favorite beach in Santorini?
I love the remotest parts of Vlychada, with its unbelievable rock formations in the background. That is where I always escape to, which is why all the Sun & A Leaf photos that have been taken on a beach look exactly the same!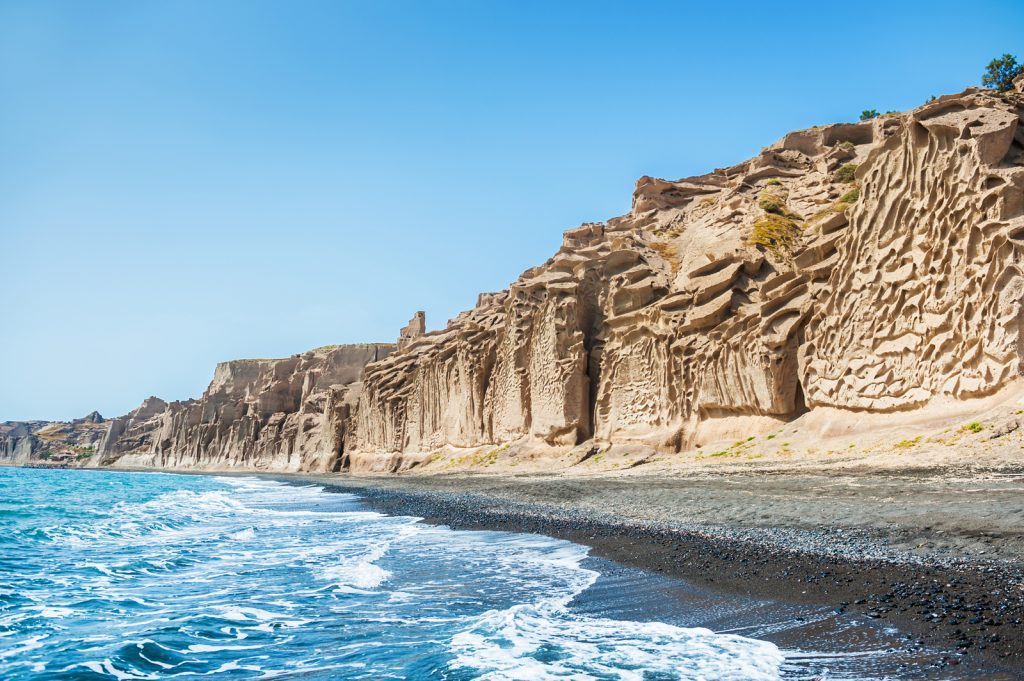 Hospitality Collection Inquiries
hotels@sunofabeach.com
+30 2112135788
Monday to Friday: 10am to 5pm (EET)