We love prints, and as every fashion lover knows, Mary Katrantzou is the reigning queen of prints. You may even call her the print-whisperer. Born in Greece, she is also known for continuously supporting other Greek brands and designers and has been an incredible ambassador for Greek culture all over the world. So, naturally, we are over the moon to officially announce that the well-known designer debuted her Mary Mare resort capsule collection, which includes three limited-edition Sun of a Beach towels.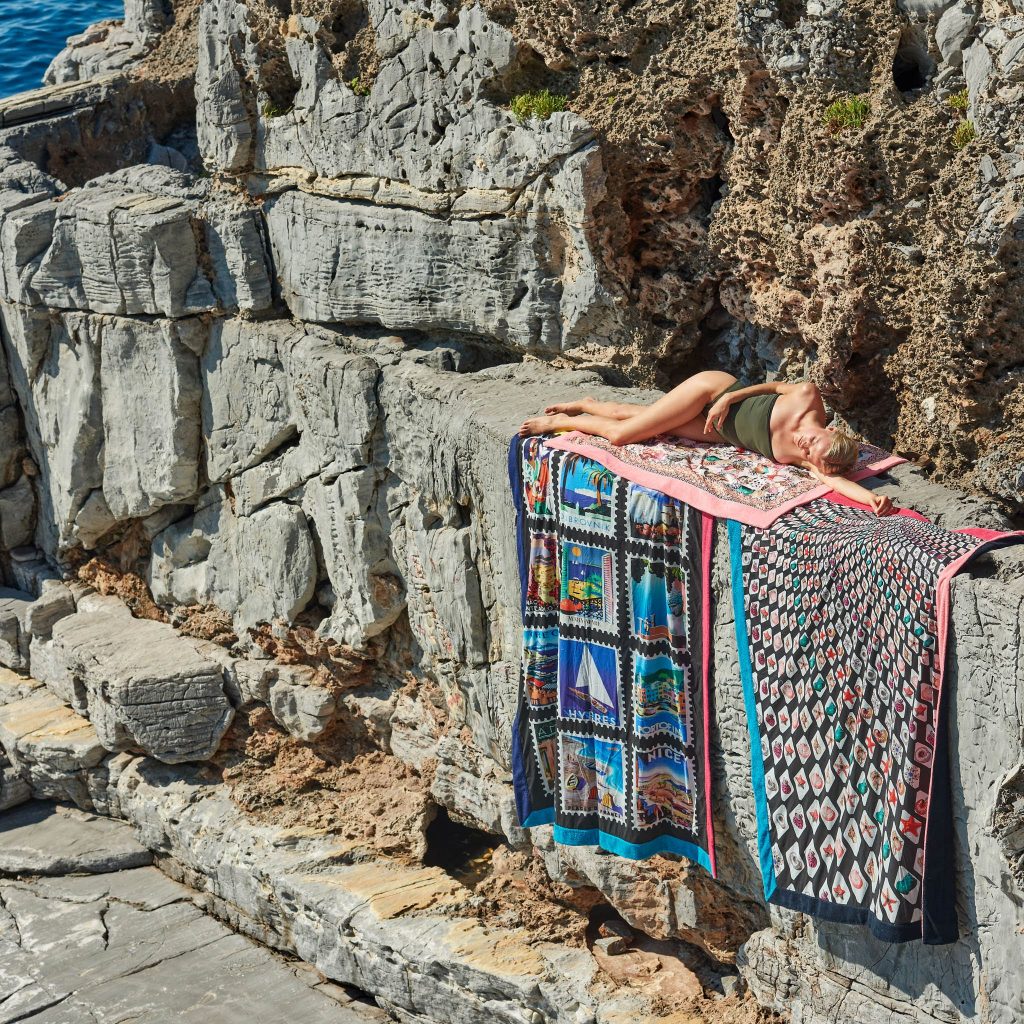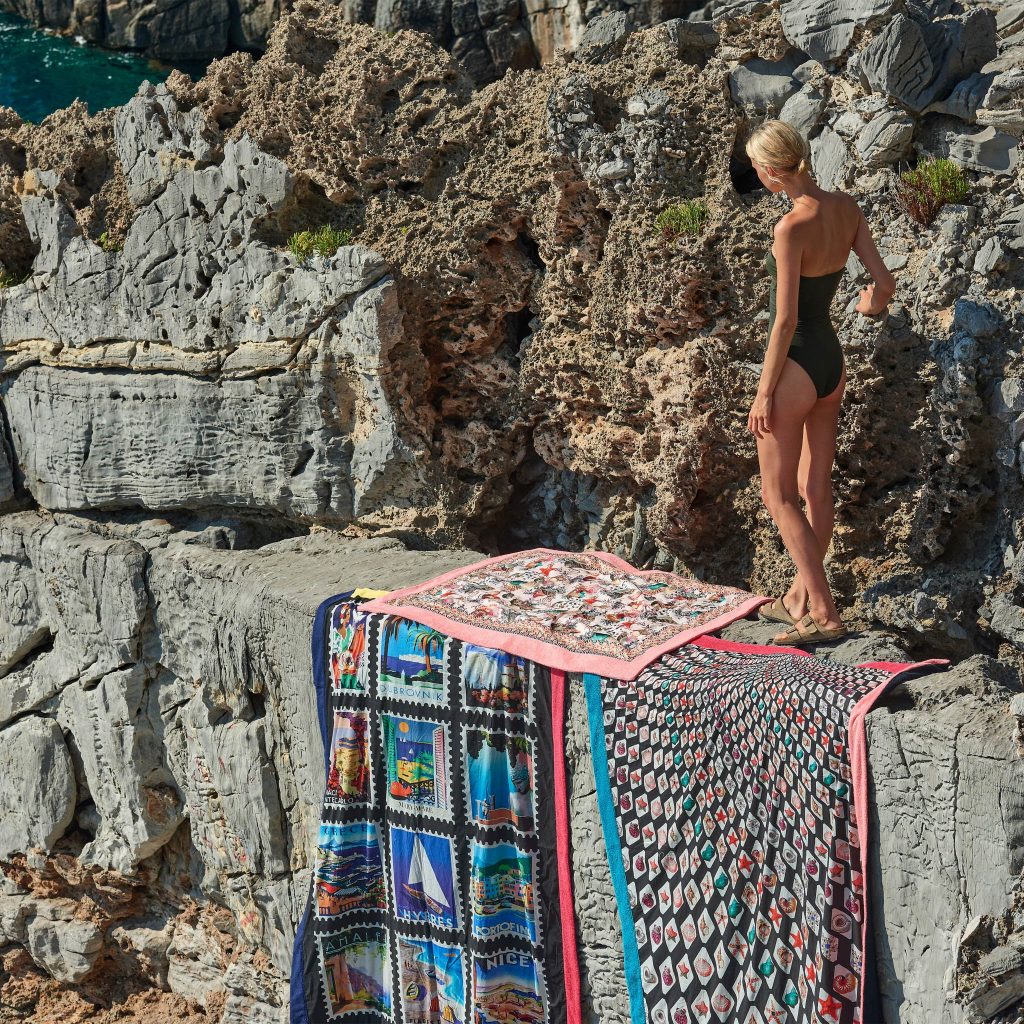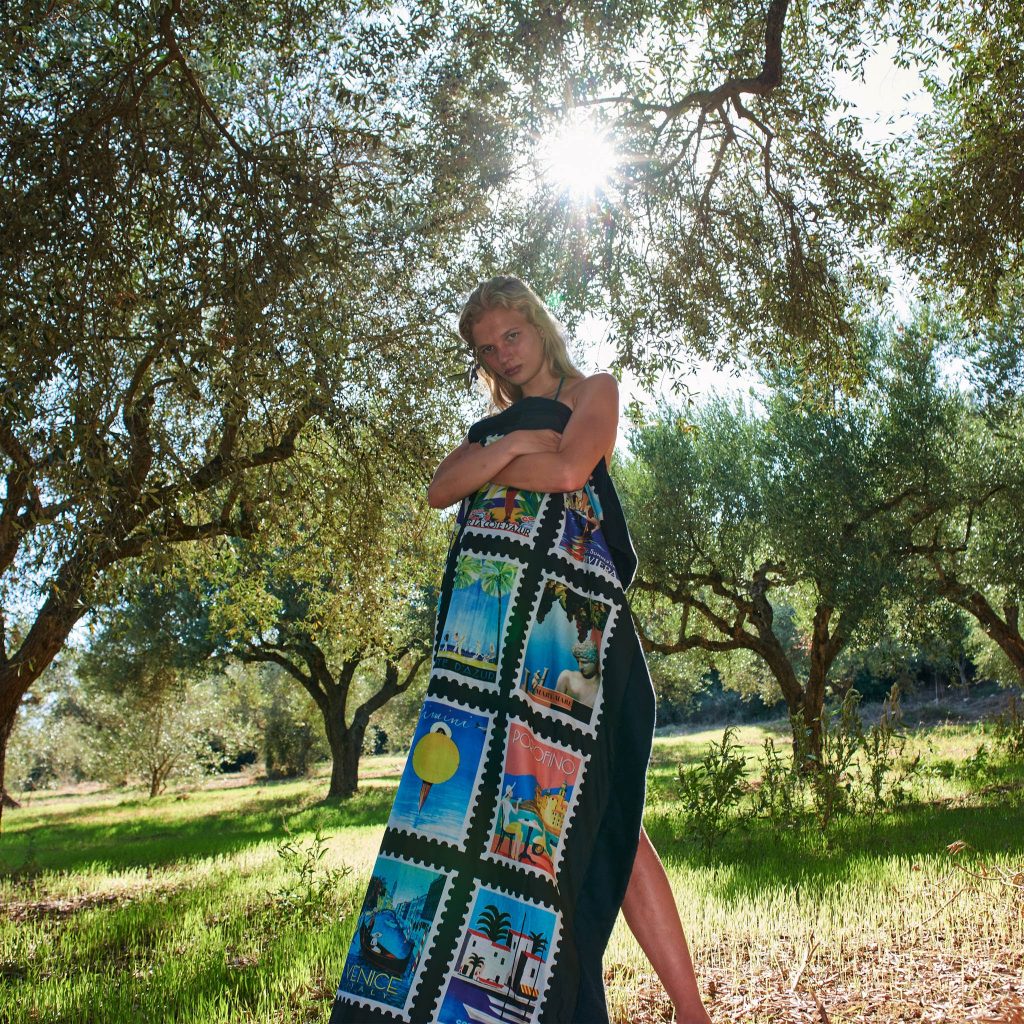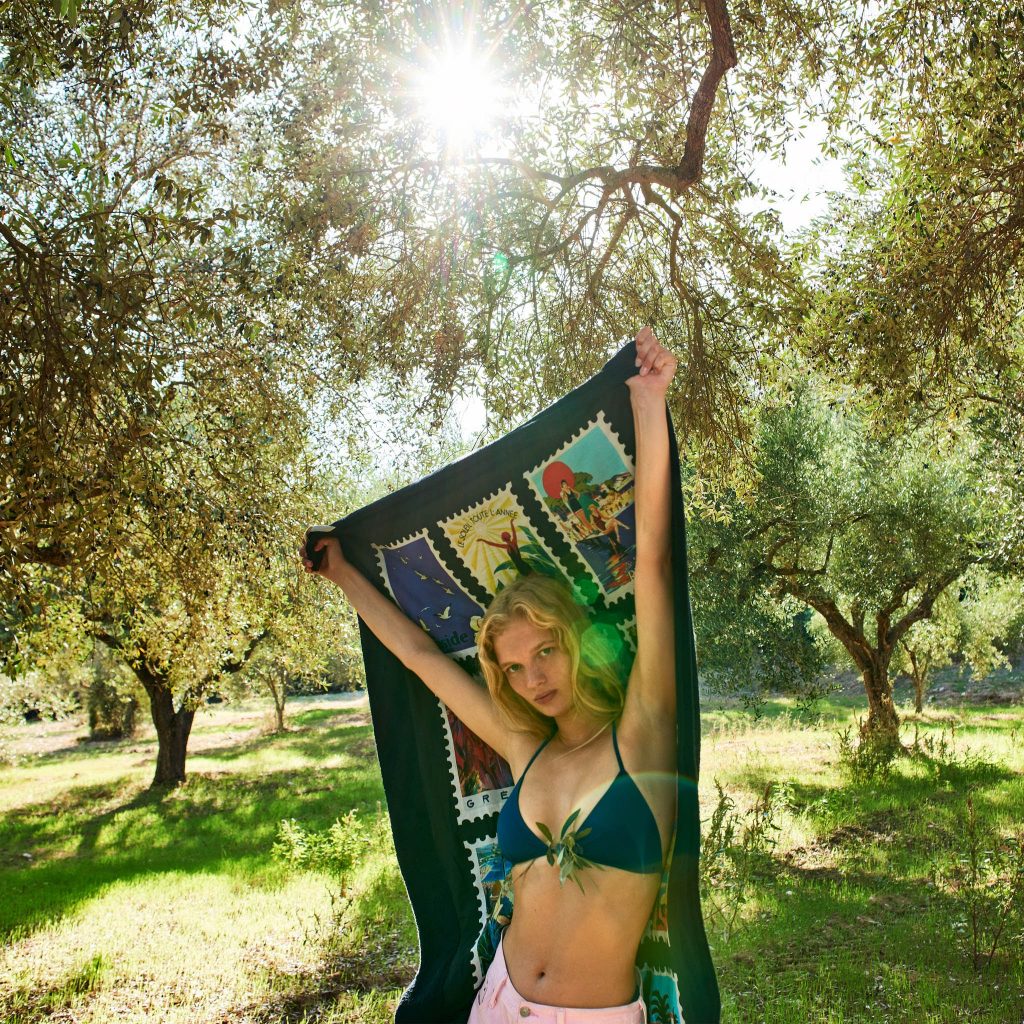 Spotlighting one of three signature prints, the nostalgic By the Beach Towel Postage Stamps is decorated with postcards from favorite holiday destinations like Saint Tropez, Monte Carlo, Dubrovnik, Portofino, Greece and the South of France, framed with a black border.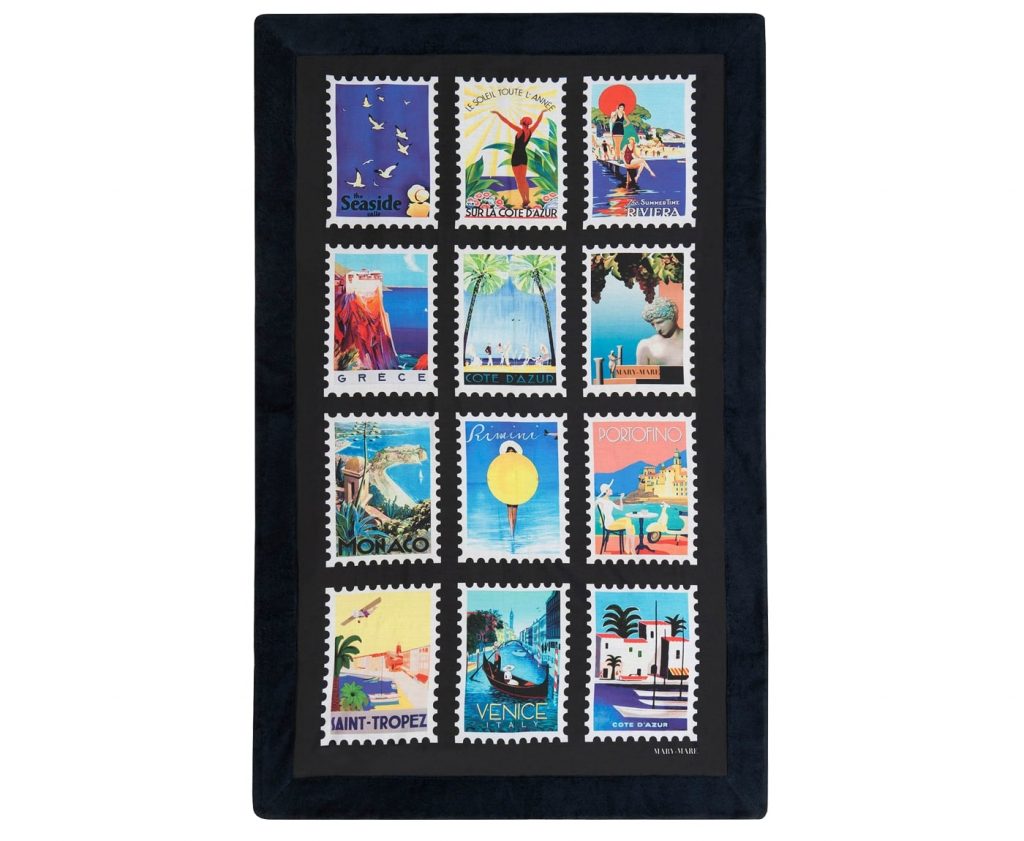 By the Beach Towel Orange Shells is a gorgeous, ornate item dressed in summery peach shades and emblazoned with seashells and intricate details that transport the lively world of the sea to land!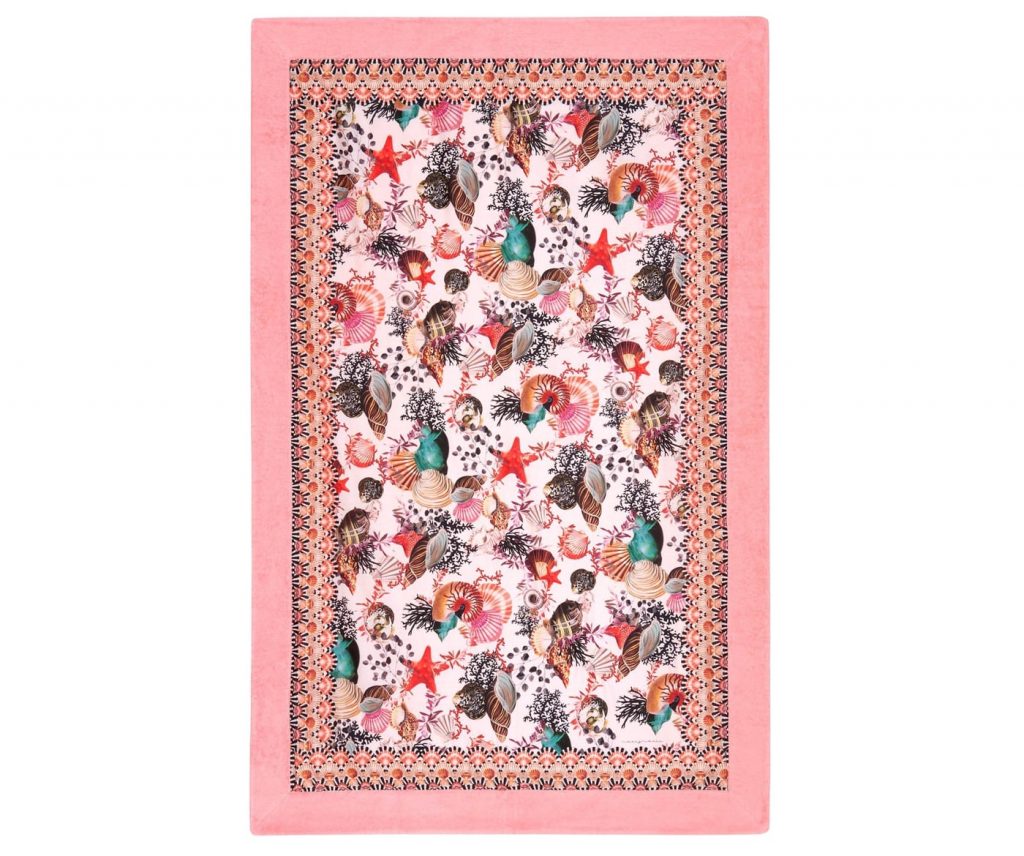 Finally, the Soak Up the Sun Black Shell Tornado Oversized Beach Towel dazzles with a kaleidoscopic seashell pattern that is both arty and glam.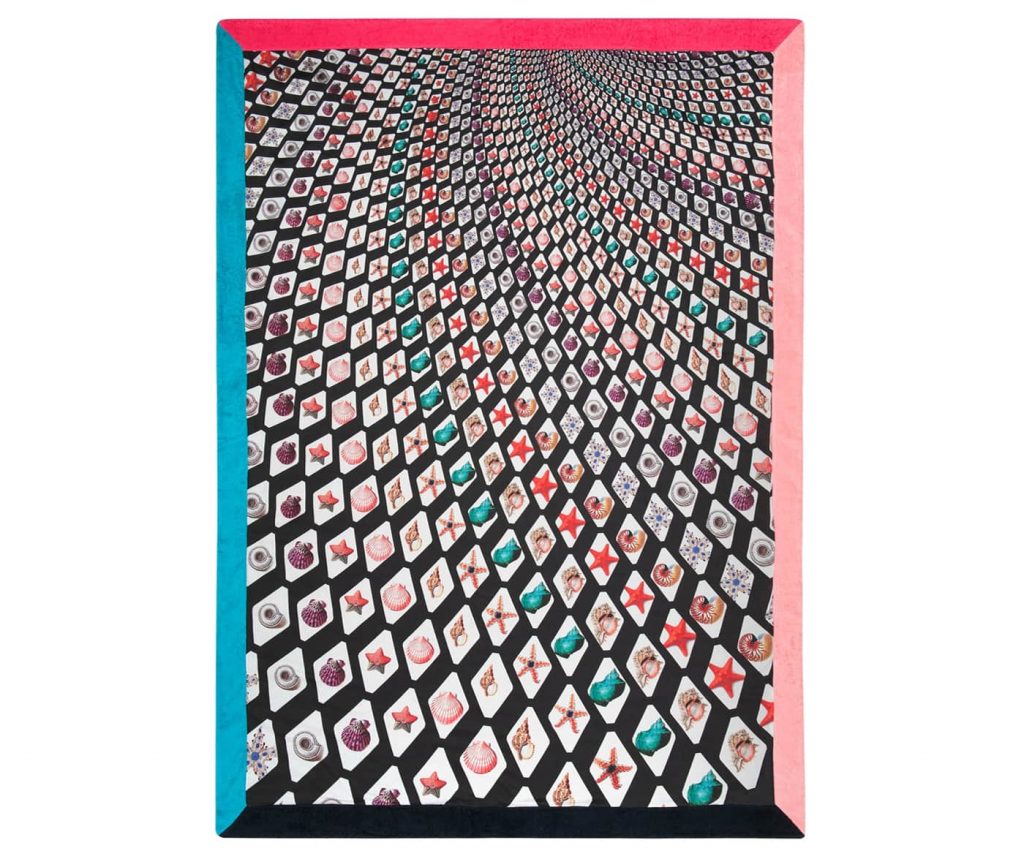 Mary Mare is a vibrant, feel-good swim collection that focuses on all-natural fabrics, such as cotton poplin, linen and silk-twill, as well as size-inclusive silhouettes. Featuring just three key holiday-inspired prints, it offers beach dresses, swimwear, caftans, sun hats, totes, sneakers by Superga and beach towels by Sun of a Beach. The new range will present fresh styles throughout the year and exist alongside Katrantzou's main line. In an interview with WWD, the designer said, "Prints and colors are so connected to being by the beach and traveling and being on holiday. I cannot believe I have not done a swim collection in 10 years". We couldn't agree more! Super soft and absorbent, all beach towels are 100% Egyptian cotton and are double-sided with cotton canvas on one side and cotton poplin on the other.