Memory is a strange thing. By definition, it is simply the means by which we recall the past. This information helps us to navigate the future and we wouldn't be able to function without it. Some believe, however, that the stories of our past aren't merely facts, as they acquire different "flavors" depending on the emotions we experience at the time. If that's the case, then the memories of my summers past have the distinct "taste" of aromatic grape must, juicy watermelons, salty waves, and sweet laughter.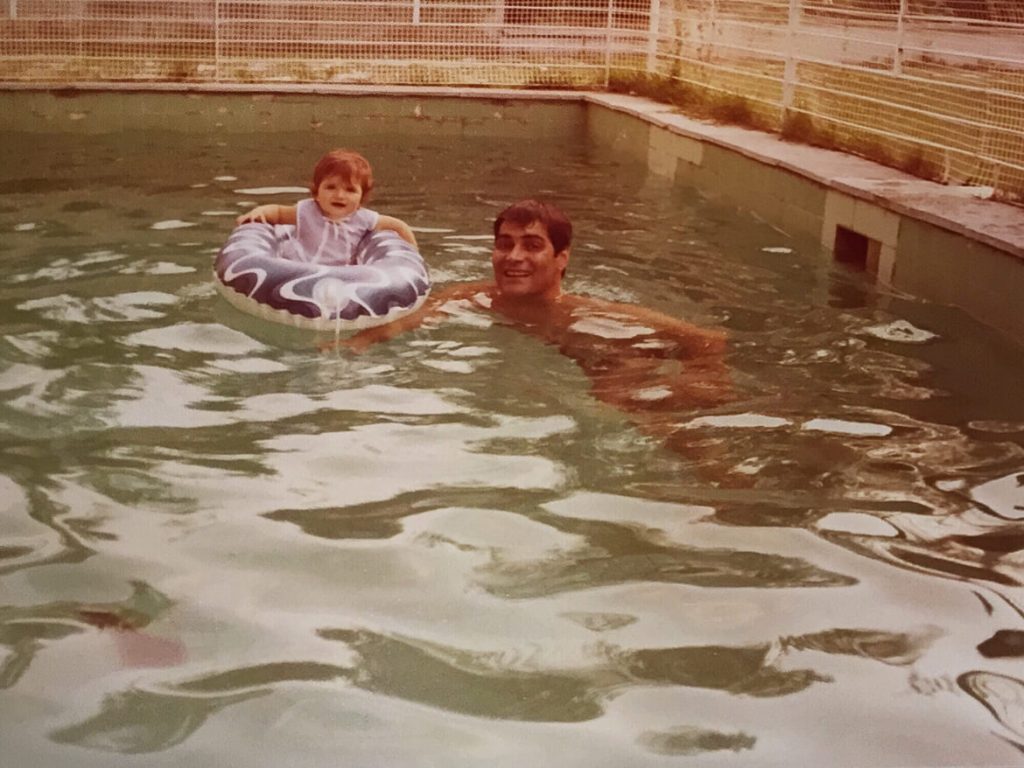 End of school
The last day of school was always the best day of the year for me. My friends and I used to have water fights where we'd simply fill buckets with water and empty it on each other. That is if you were fast enough to catch anyone! Even now, my kids' last day of school gets me very excited, as if I'm the one who won't have to go to the office the next morning, which is not the case. Just writing about it gives me butterflies in my stomach.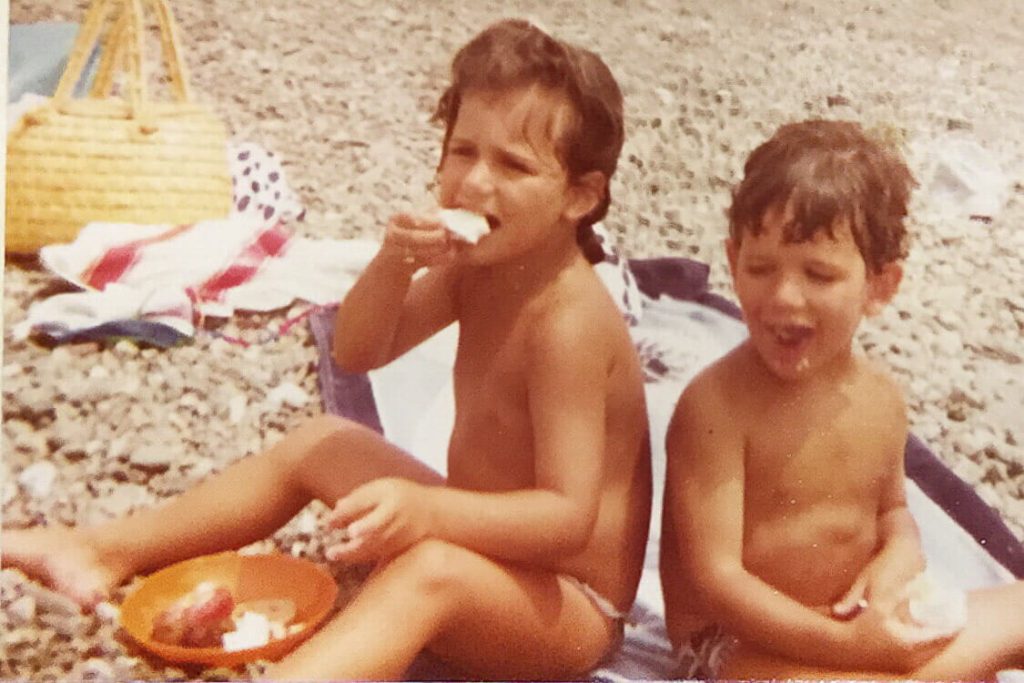 Big family vacations
Every August, I would go with my whole family—parents, brother, grandparents, uncles, and cousins—to our shared summer house on the island of Samos, where we kids would become "locals" for an entire month. One fun thing that we did with my cousins was a competition of who could go barefoot the longest and whose feet would become filthier! At least we had the decency to wash our feet in the evening before bedtime, but even then we would compete to see who had the darkest soap foam!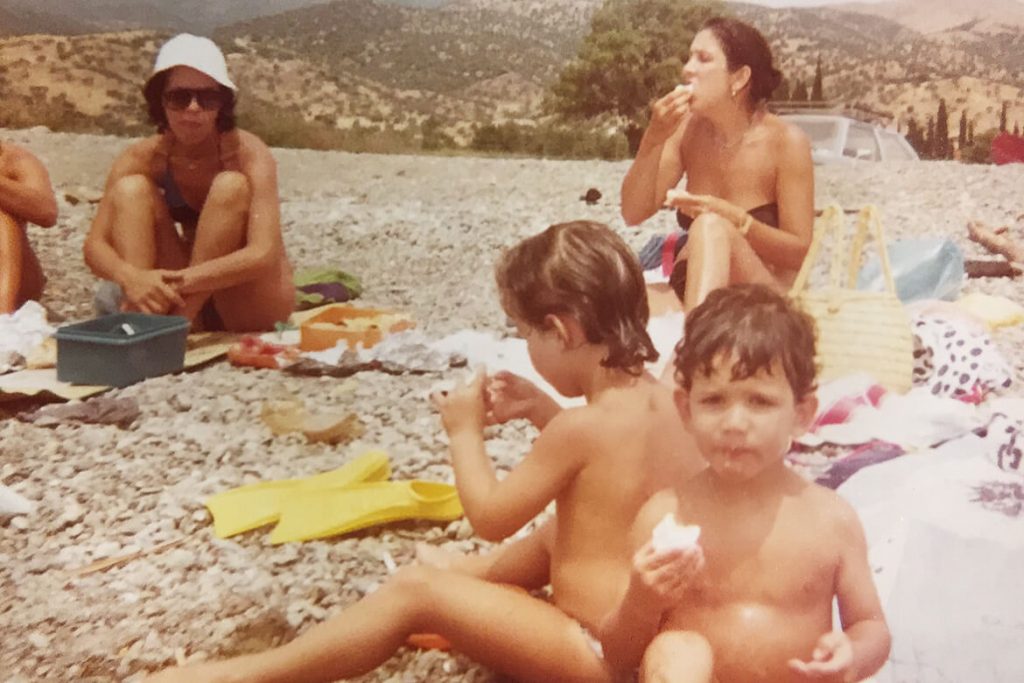 Intoxicating Scents
Samos has a very long history of winemaking that goes back to ancient times, particularly sweet wine made from a rare variety of Muscat grapes. Whenever I arrive on the island, there is always the scent of grape must in the air (moustos), which is so characteristic of the place. I have never encountered that scent anywhere else. Even just thinking about it takes me back to my happy place!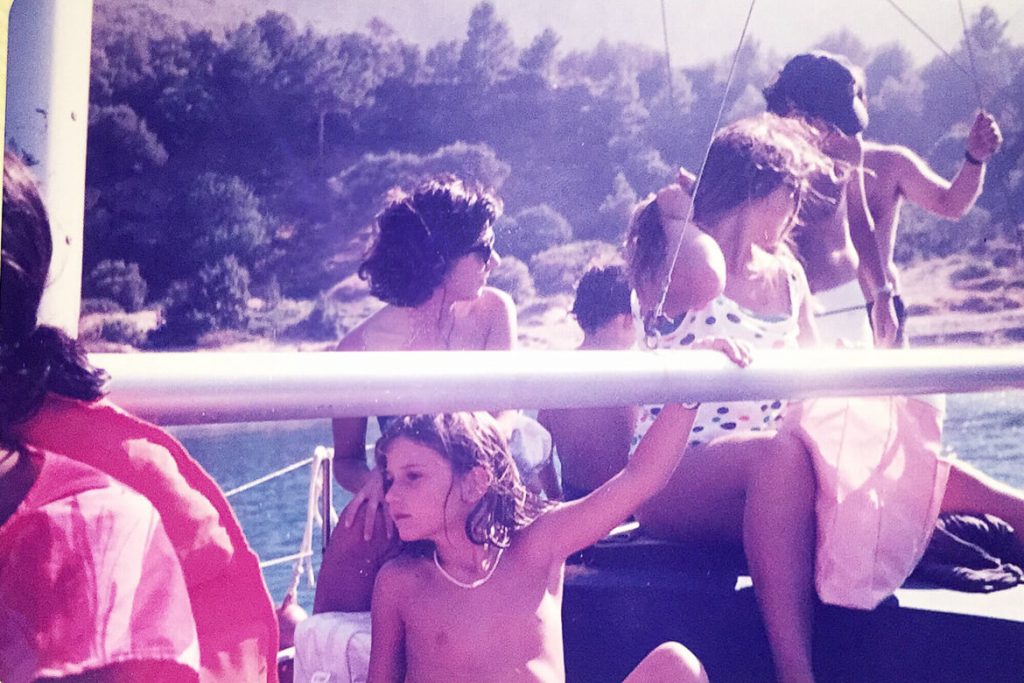 Beach life
My all-time favorite beach is Seitani on the northwest coast of Samos. It warms my heart whenever I go there, as it brings back nice memories from my childhood summers. You can reach Seitani only by boat or by walking for two hours, so we could visit it only a few times every summer. I remember the excitement and anticipation I felt whenever the sea was calm. I would wake up in the morning and the first thing I would do was grab my bike to go check the condition of the sea, which was visible just around the corner from our house. If the sea was nice and calm, something rare for Samos, I would return home screaming that the sea was nice— "bounatsa" as we call it in Greece. Then, my brother, cousins, and I would gang up on my uncle and pester him until he agreed to take us to Seitani on his boat. As my uncle was a sea lover himself, he would rarely say no. Our entire family, friends, as well as whoever was in the mood to join us, would all squeeze onto my uncle's boat, bringing everything we needed for the day—water, wine for the adults, tomatoes, cheese, and a big watermelon that we would keep cold by dipping it in the freezing sea. Such days were pure happiness! So, although I have been to so many beautiful beaches since, Seitani holds a special place in my heart.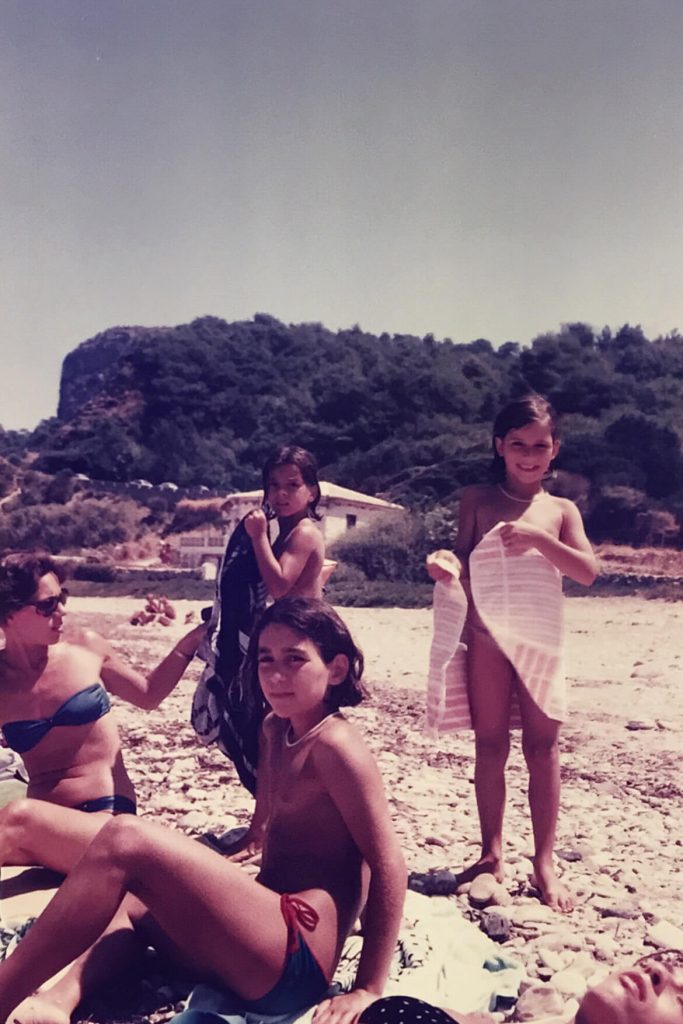 Independence
A defining summer memory is the first time my friends and I spent a weekend away without our parents. We were around 16 years old and chose to go to the island of Spetses for the Armata Festival, which takes place the last weekend before every new school year. Spetses is a very popular destination for teenagers and all of our friends were going to be there, as well as that special someone that each one of us hoped to bump into. We couldn't contain our excitement! Prior to the trip, we would have endless meetings in order to make plans, discuss what we would wear, and just dream about our upcoming getaway. I think the preparation for the trip was more fun than the trip itself.