The first day of spring is our official New Year here at Sun of a Beach. It's a real celebration! We get so excited because the first blooming flowers are a telltale sign that summer is not far behind, which means holidays on the islands, chilled fruit salads, yummy cocktails, fresh salads by the beach, salt in our hair, and sand in our toes. And, of course, it's when we launch our new collection of beach towels and accessories! This year, we're more excited than ever, as our new collection may be our favorite yet.
Sophisticated
This season, the Mediterranean continues to be a major influence. With its slow pace and beautiful landscapes, it truly represents the spirit of summer. The beautiful blues and whites of the Cycladic islands are represented in our Tinos designs, with simple and elegant geometric shapes inspired by the ornate dovecotes that dot the countryside. Even the gem of the Aegean, the island of Patmos, and its lacelike coastlines has been transformed into a delicate holiday print that we truly love. We also drew inspiration from the calming ebb and flow of the sea, creating our Aegean Wave pattern—something like aqua therapy on a beach towel (or bag)! Of course, the Mediterranean is also known for more luxurious and cosmopolitan destinations, so we had to include classic nautical stripes, which we reinvented for our Santorini and Saint Tropez lines.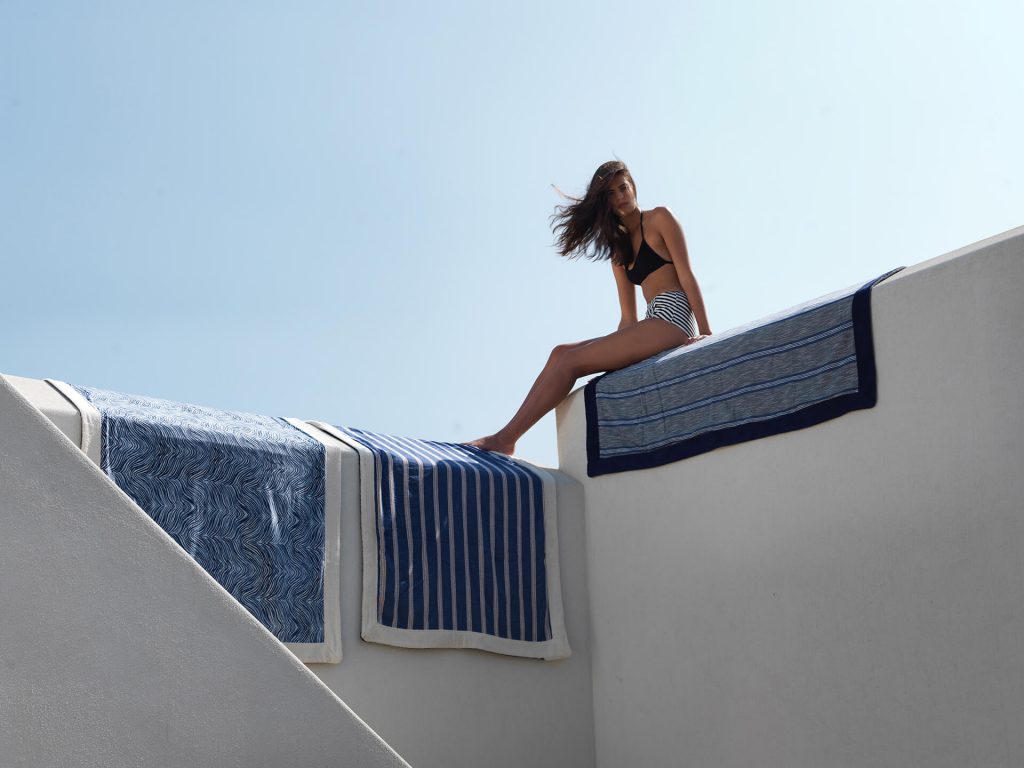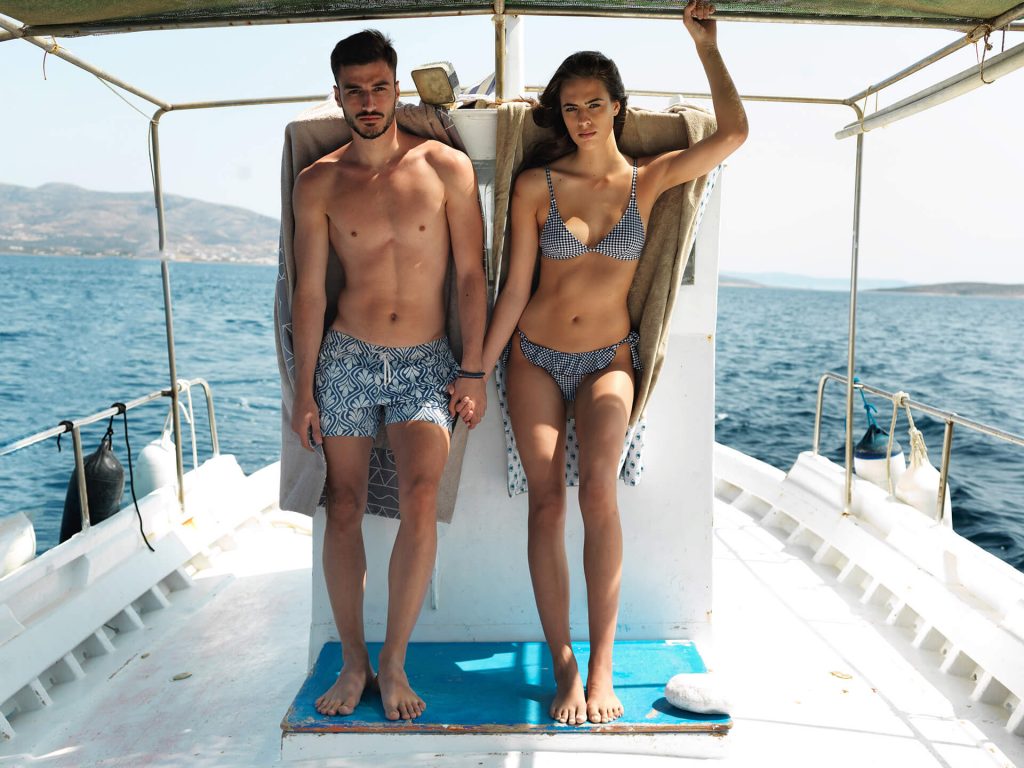 Charming
They say that the eyes are windows to the soul. We say they're a gateway to great summer looks. That's why we expanded on one of our best sellers, the Watch Out print, which features the evil eye, a charm that wards off any negative energy that may throw you off balance. Now, both men and women can enjoy the positive effects the evil eye will have on their beach style with the super chic Eyes Wide Open and Eyes Wide Shut towels and bags. And for an extra zen holiday, we created the Third Eye beach towel.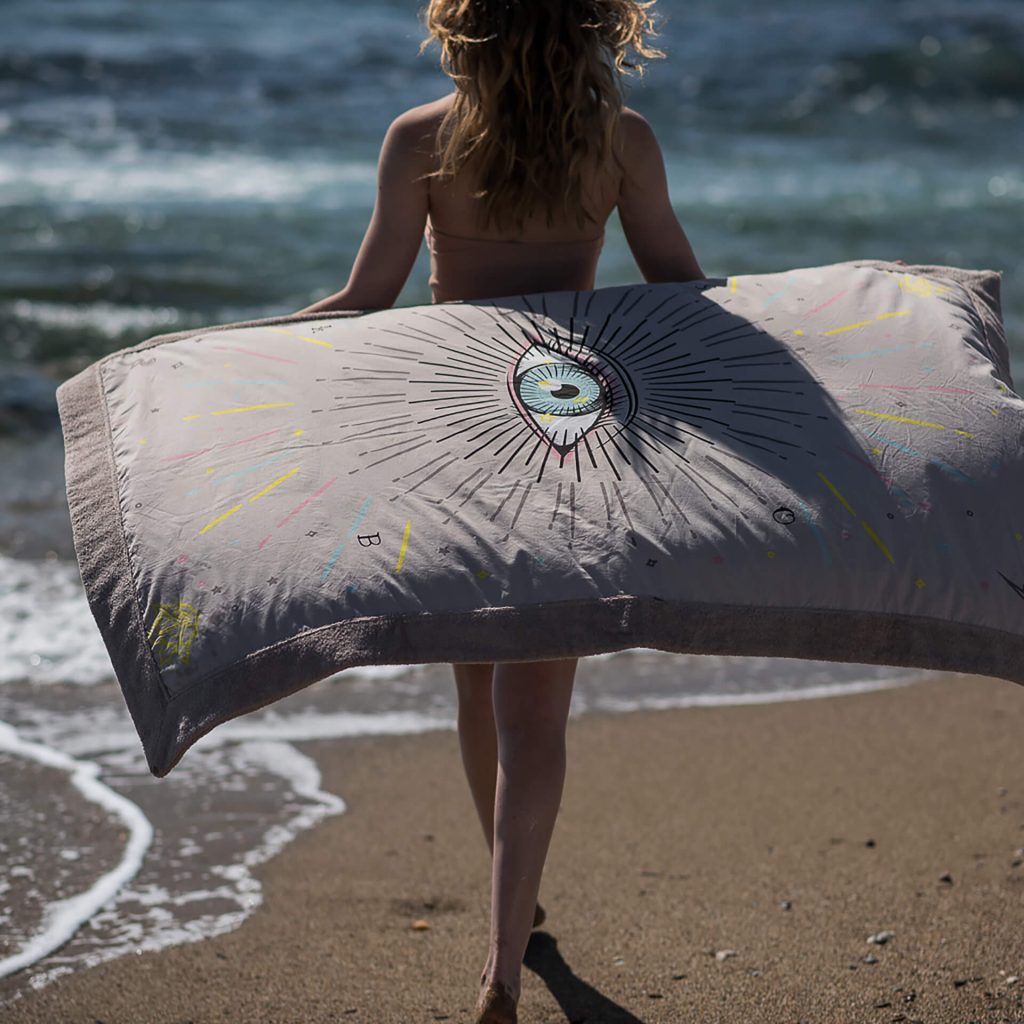 Playful
This season, we definitely embraced the more colorful side of summer, because there's always time for some fun in the sun. Our Hawaiian Tropic print will instantly transport you to exotic, faraway places with fiery sunsets, crystal clear waters, palm trees, and vibrant flowers. However, if you're tired of super bright tropical colors and prints, but are still dreaming of sipping fruity cocktails in paradise, then you'll love the darker Mai Tai print, as well as the pastel Malibu Anana beach towels and bags. For something bolder and even more playful, check out our Banana Split and Banoffee Pie patterns, as well as the cool and modern color combinations of our Pineapple Sorbet designs. Guaranteed to lift your mood and get you into a holiday state-of-mind wherever you are.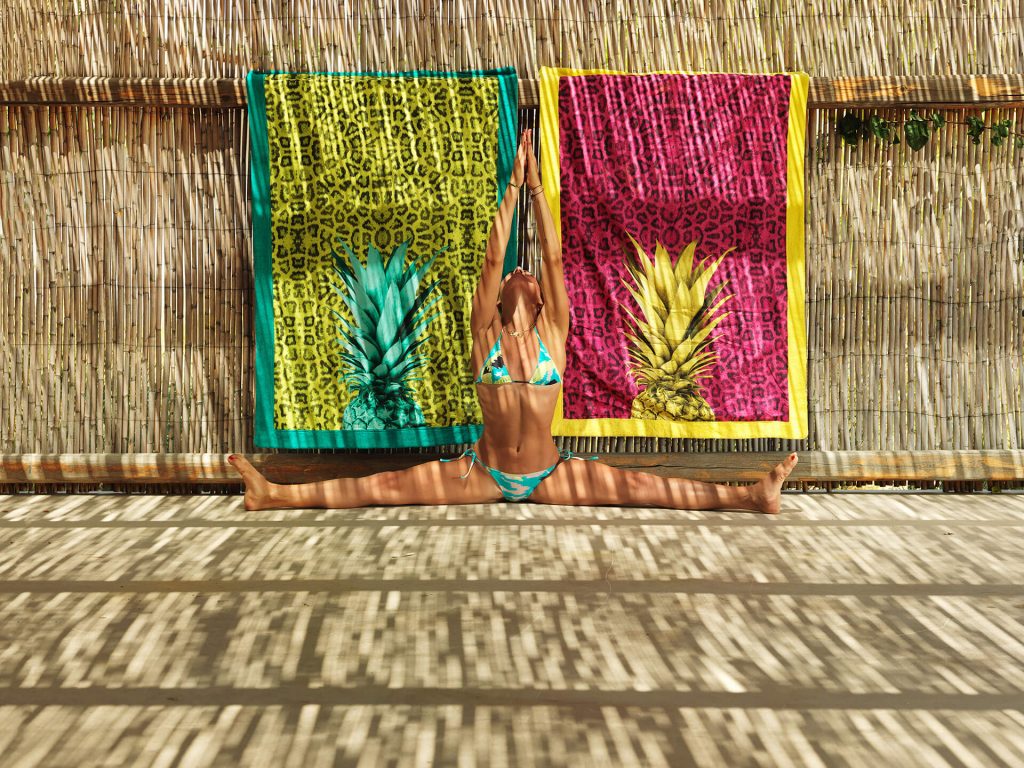 The rebellious glamour of leopard gets a major summery upgrade too as it teams up with bold, bright colors, like aqua, pink, and yellow. Not for the faint of heart, these designs are dedicated to animal print lovers who are serious about their fun.
Fresh
And because we like to keep things fresh, we have added new products and colors. Just Olive and Just Pearl are two new versatile earthy tones both men and women will love. Part of our Monochrome collection, they'll add a luxurious touch to all your seaside looks.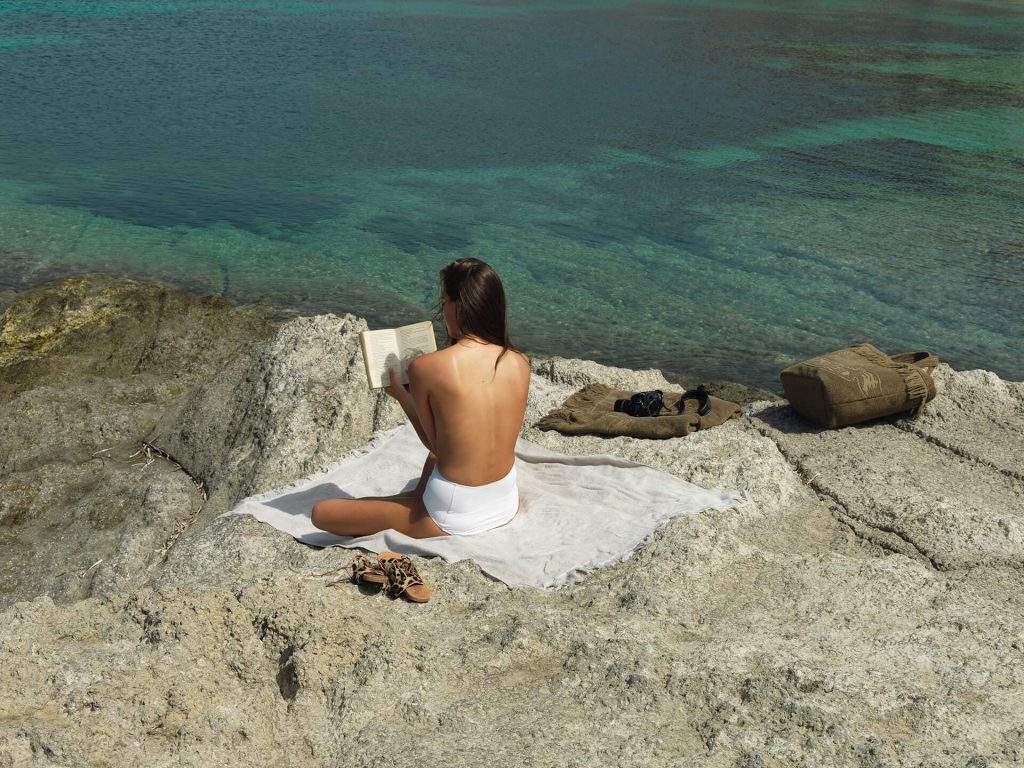 We also added our beloved Urchin to our limited edition WWF collection, which we created to raise awareness for the endangered sea life of the Mediterranean. It truly is amazing we haven't done so till now, as it is featured in our logo. You could say it is Sun of a Beach's little "mascot".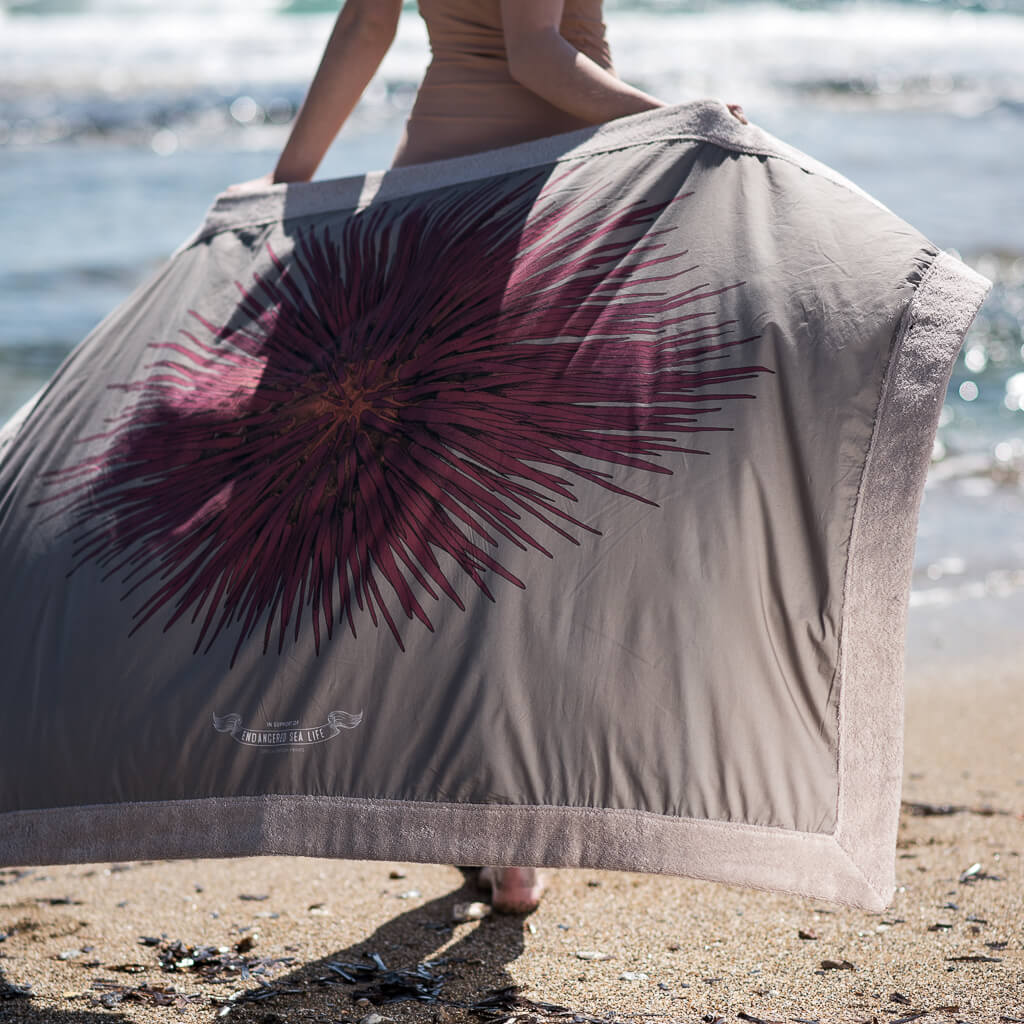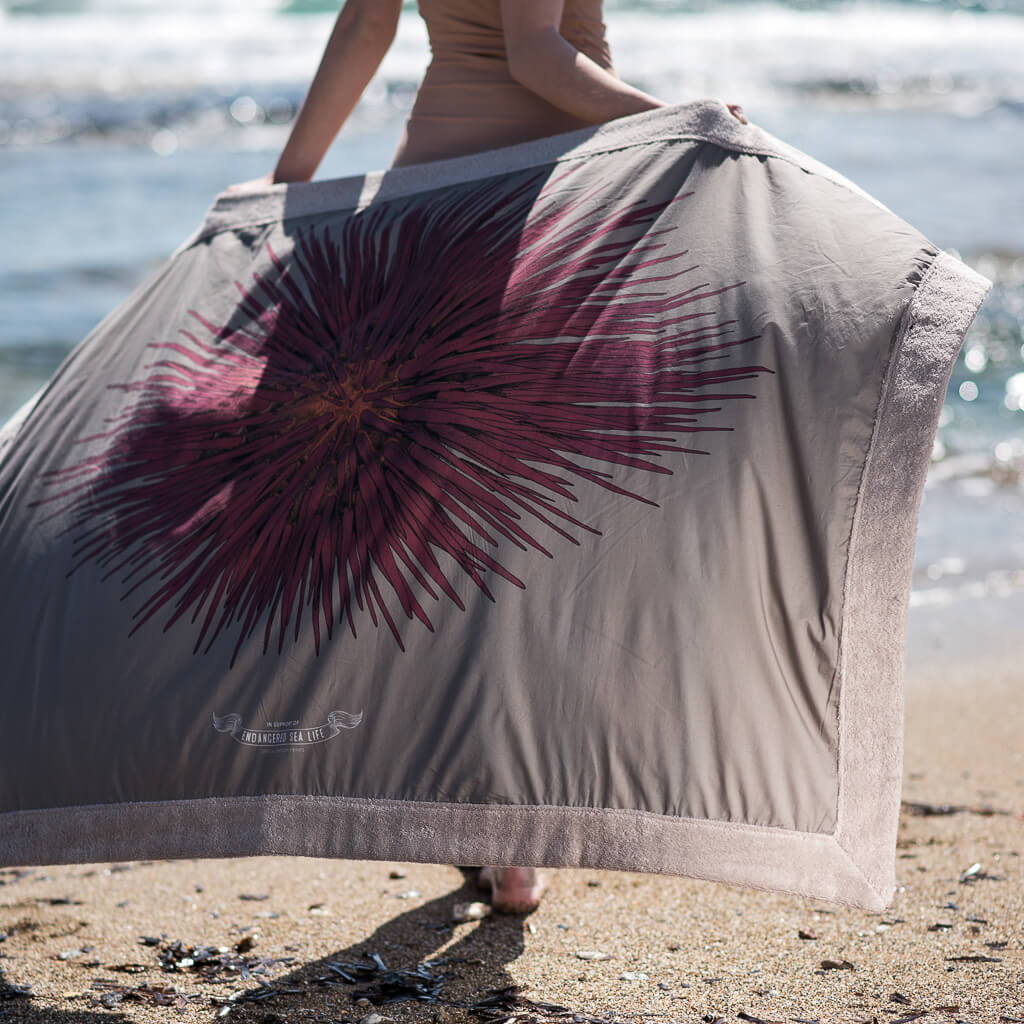 And, because summer is all about traveling and adventure, we created two products that aren't simply accessories, they are necessities. Our Back Pack is a new lightweight bag that will fit all your essentials for a weekend exploring the island or the city. Dressed in our beautiful prints, you definitely won't have to wait for the holidays to enjoy it. And, finally our most hard-working towel yet, the Feather Towel is extremely absorbent and light as a feather, inspiring multiple uses on and off the beach. Use it as a towel, a head wrap, a pareo, or wear it as a shawl after the sun sets. The only limit is your imagination!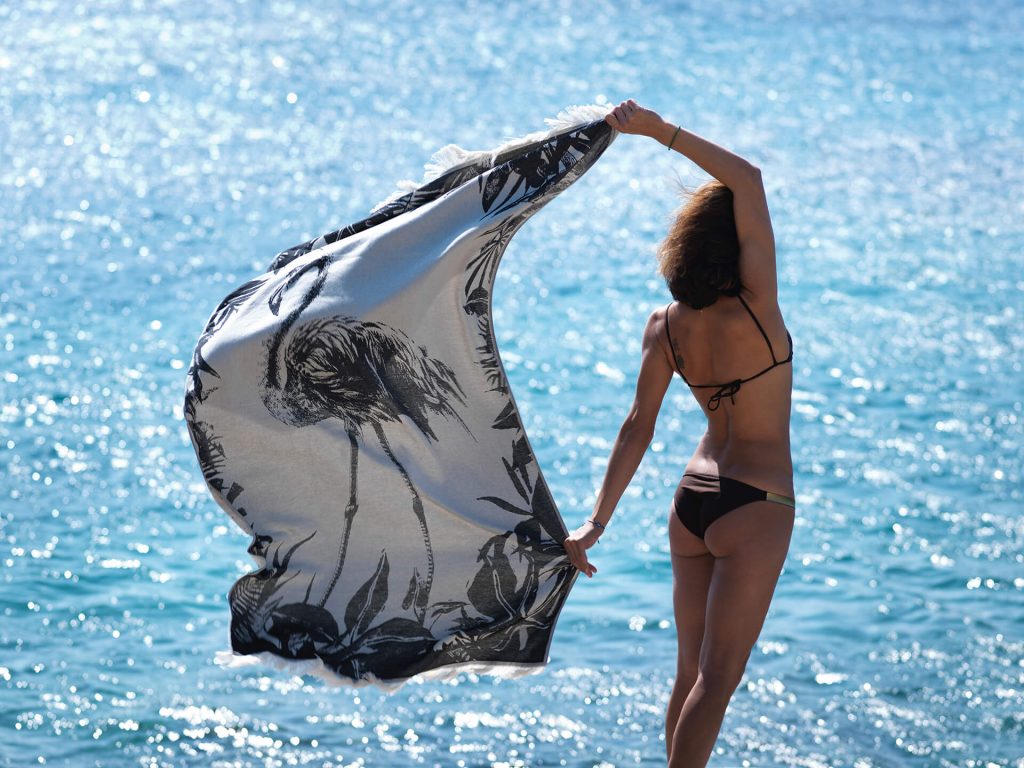 So, Happy New Season from us!
Your summer friend.