Another season, another collection! Well, not exactly. Here at Sun of a Beach, we only have one season; summer. Even in the depths of winter, we are working away on our beach towels and accessories, drawing inspiration from the sun, the ocean, dream destinations, and everything in between. This year, our new prints were influenced by color, art, and our founders' different travels. Ellie was inspired by her "Californication" road trip last year, while Melina was swept away by the most beautiful Greek islands and cosmopolitan Mediterranean locales.
California dreaming
We love a beautiful, exotic destination and the tropical prints that remind us of them. This year, however, we also fell in love with the California lifestyle. What triggered this new crush? Ellie's "Californication" road trip last summer: "California is one of the most beautiful places I've ever been. The rows and rows of palm trees, the sky, the light, the relaxed vibe, the retro '60s and '70s aesthetic of the buildings and hotel pools, the wide, never-ending roads; I was truly blown away. We also saw some great art."
The amazing vibe of this unforgettable Americana road-trip is captured in the dreamy palm trees of Tropical State of Mind, the sweet pastel shades of Beverly Hills, the vibrant pop-art design of Bigger Splash, the retro shapes of Immaculate Hearts of Summer,  as well as in other patterns that feature luscious banana leaves (Tropical Heat), trendy desert cacti (Acapulco), funky and earthy animal prints (Space Leopard, Moon leopard), bright neon signs (Viva las Vegas), and bold colors (Hotline Miami). Both men and women will love these. Oh, and the kiddos will love them too! These may be our most fun styles yet.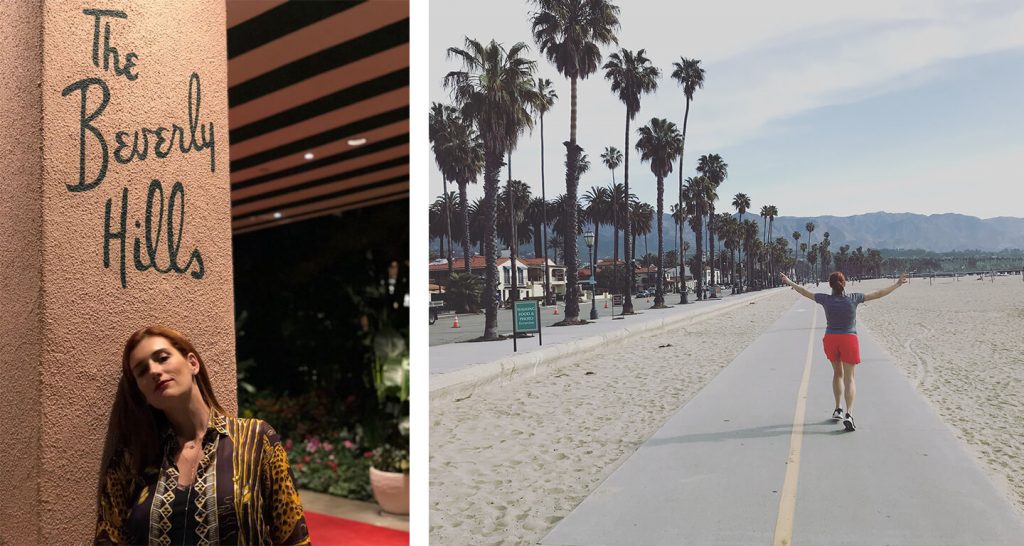 Mediterranean sailing
We spent our childhood summers on the Greek islands and do so still. That's why the Mediterranean is the golden thread that runs through everything we create, no matter where we may go in the world. It's this breathtaking landscape that forever inspires Melina and gets her dreaming of sweltering days out at sea: "The Mediterranean always makes me nostalgic. I remember sailing with my family and taking a dive in the middle of the ocean, without any fear, as it is one of the safest bodies of water in the world. Of course, there are also its adventurous landscapes, with large rocks, mysterious caves, and secluded sandy beaches. I wouldn't want to be anywhere else."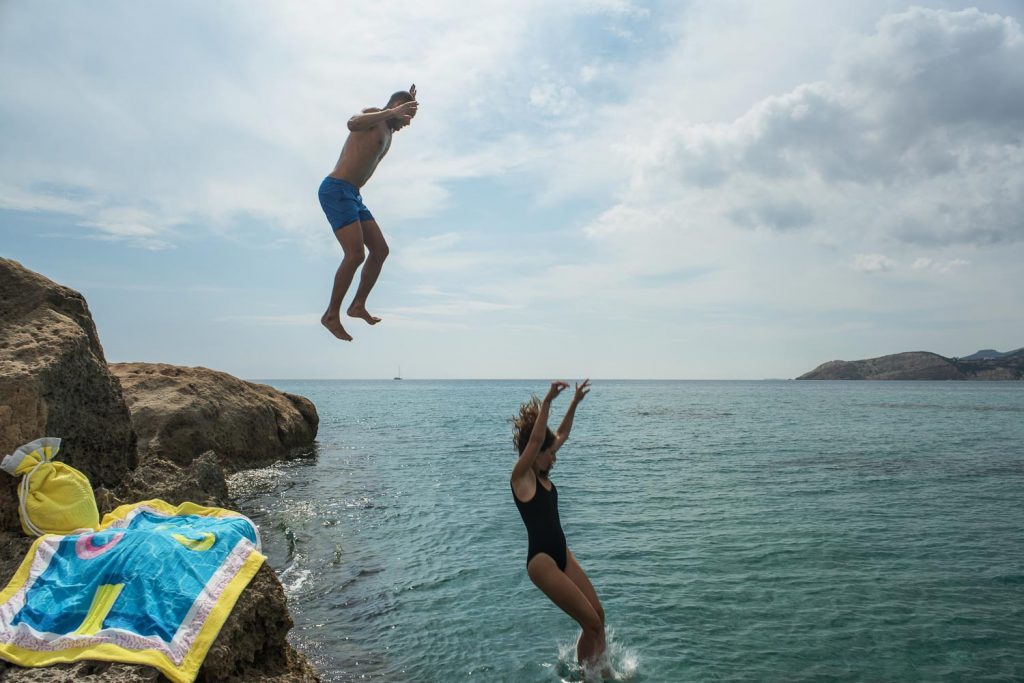 This year, our prints travel to Symi with bohemian striped beach towels being transported from this colorful and remote paradise, as well as to the Aegean with designs that reflect the minimal chic aesthetic of the Cycladic islands. And let's not forget La Gréce, our ode to the vintage Greek travel posters of the '60s and '70s that always bring us back to a more innocent time. Old school charm at its best! We're also making a statement this summer―and so will you―with our Sailors in Love beach towels, because we believe that love knows no bounds. With this print, neither does style.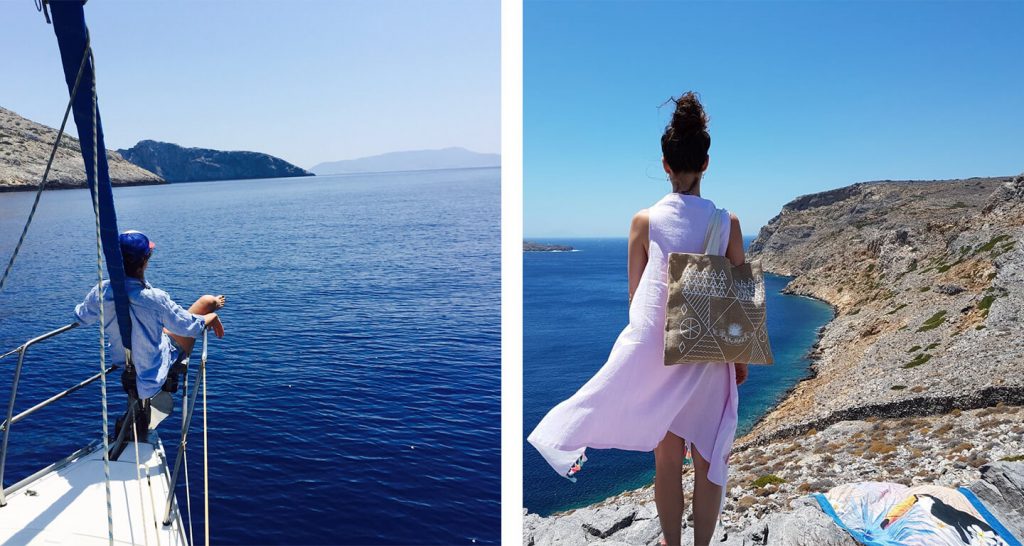 Fresh styles
Some of our best sellers, like our Third Eye print, got a major upgrade. It was such a hit last year we decided to embellish it with a few of our favorite symbols. We've also added more versions of this print on beach towels, accessories, and items for kids so that you can elevate the whole family's style to another dimension. This goes for the Mystic Eye pattern as well, which incorporates our classic evil eye symbol with small design elements that deliver big impact to any beach look.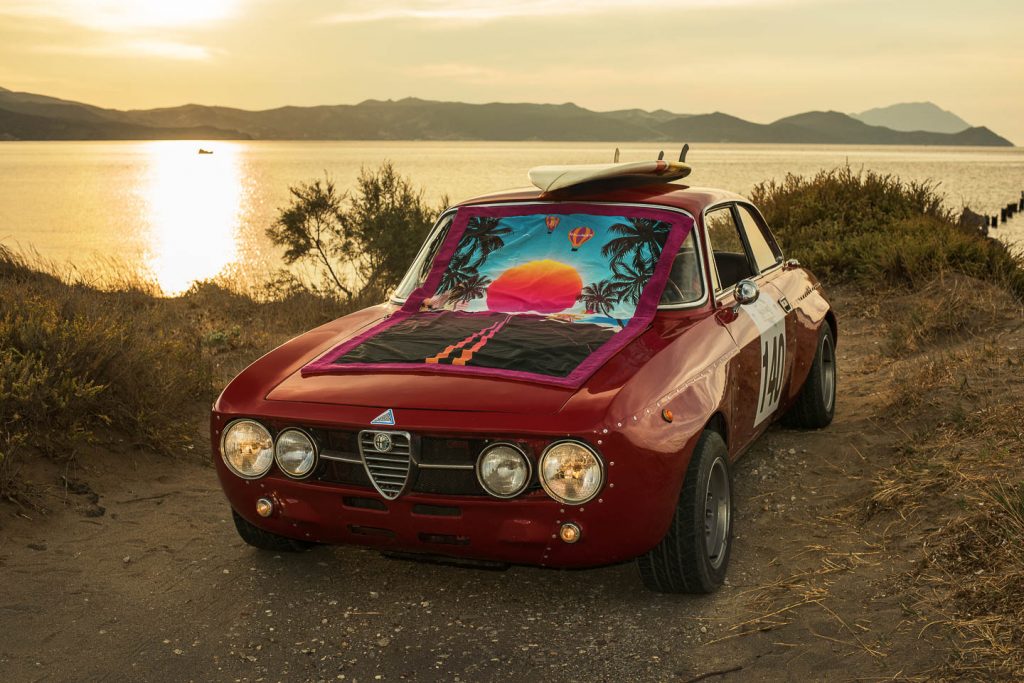 Another favorite, the Feather Towel line, has also grown and includes new designs based on our Mediterranean and Tropicana collections along with our original cool motifs. Extremely absorbent and light as a feather, the Feather towel inspires multiple uses on and off the beach. Just use your imagination!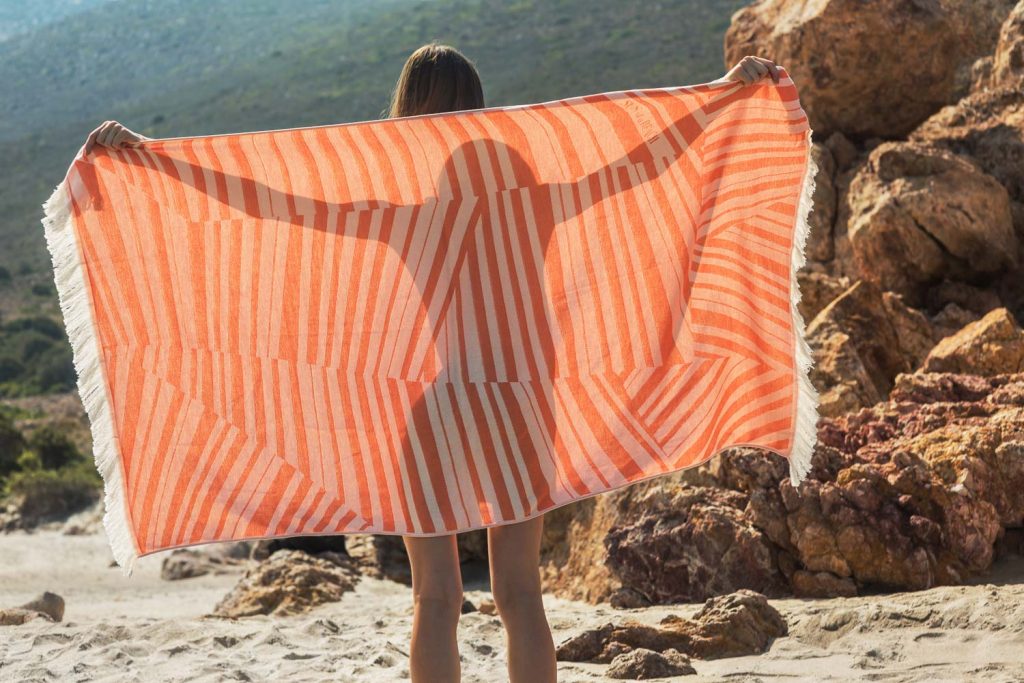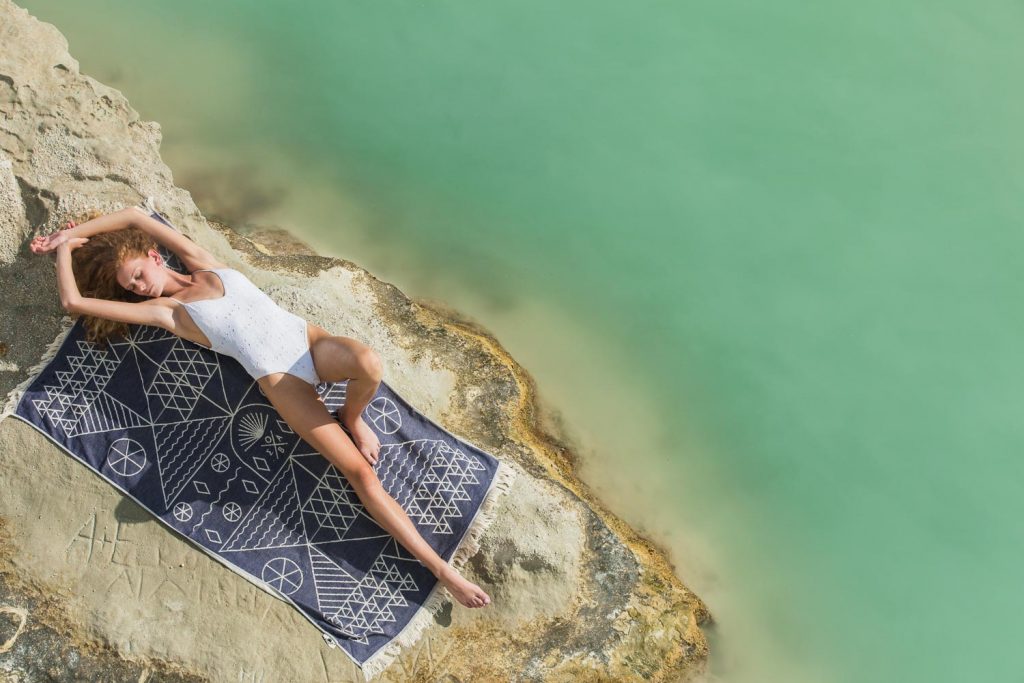 Color blast
And, because we love color in the summer, we want to officially announce that our favorite for this year is undoubtedly the bright, vintage, clementine orange shade of our new Provence Tiles beach towel and accessories. It gives classic stripes a fresh and modern twist. We love it so much, we've even added it to our Monochrome line along with new shades, Just Pink and Just Teal. Perfect for when you want to add a pop of color to your neutral summer basics or want to create bold total beach looks. Add Just Orange and… voilà!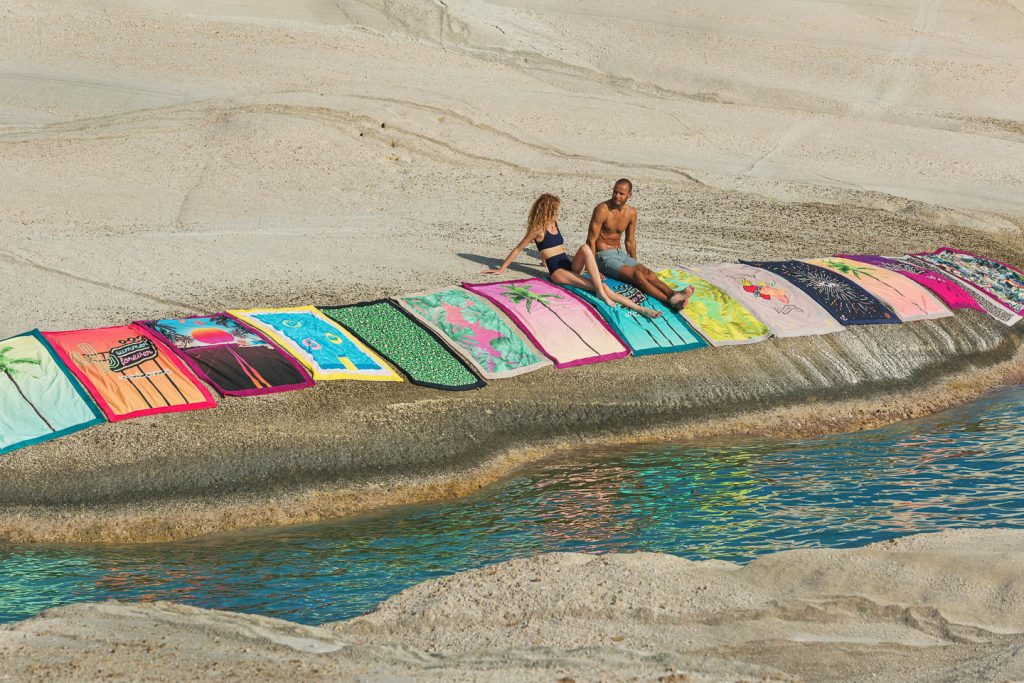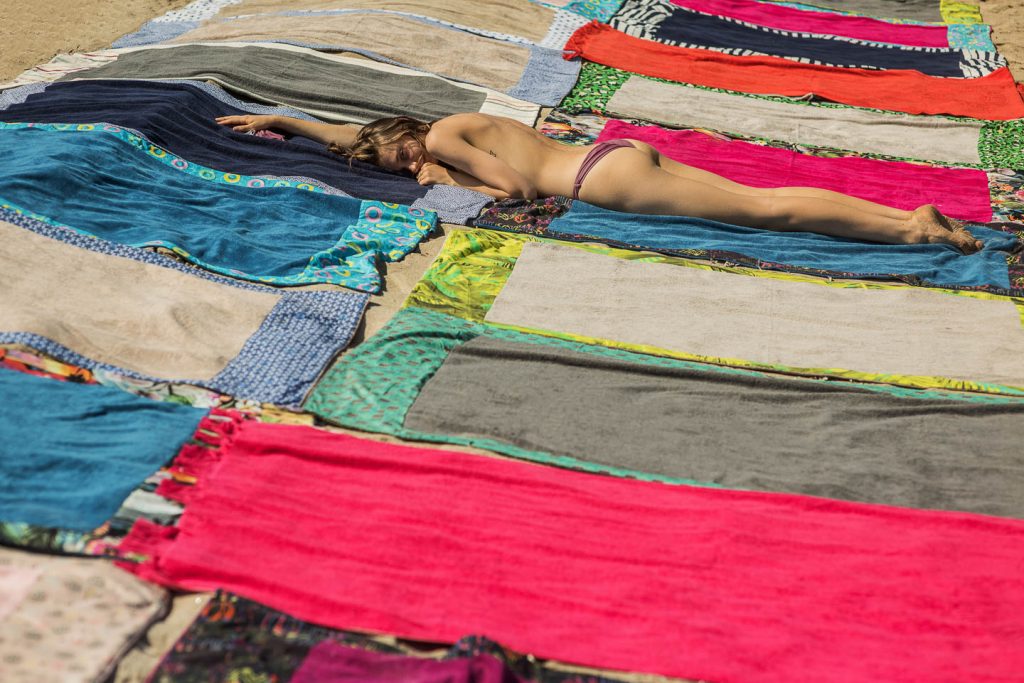 See you at the beach!
Your summer friend.