For Sun of a Beach, summer means "anemelia"—the carefree spirit, as well as the happiness, wholeness, and joy that embodies the soul of summer. What does summer mean to you? That's the question Sun of a Beach posed to 8 well-known artists. Their answers came in the form of 8 stunning pieces of contemporary art that were then printed on our Sun of a Beach towels and exhibited on May 9th at Zoumboulakis Gallery in Kolonaki.
[media][/media]
The exhibition "Make a Splash", an original concept by Sun of a Beach in collaboration with Zoumboulakis Galleries, was conceived with the purpose to create a special limited-edition beach towel collection that supports local artists and further demonstrates our eternal love for our favorite season. With only 50 numbered pieces of each print available for purchase, the "Make a Splash" collection is summery by nature, unique by design.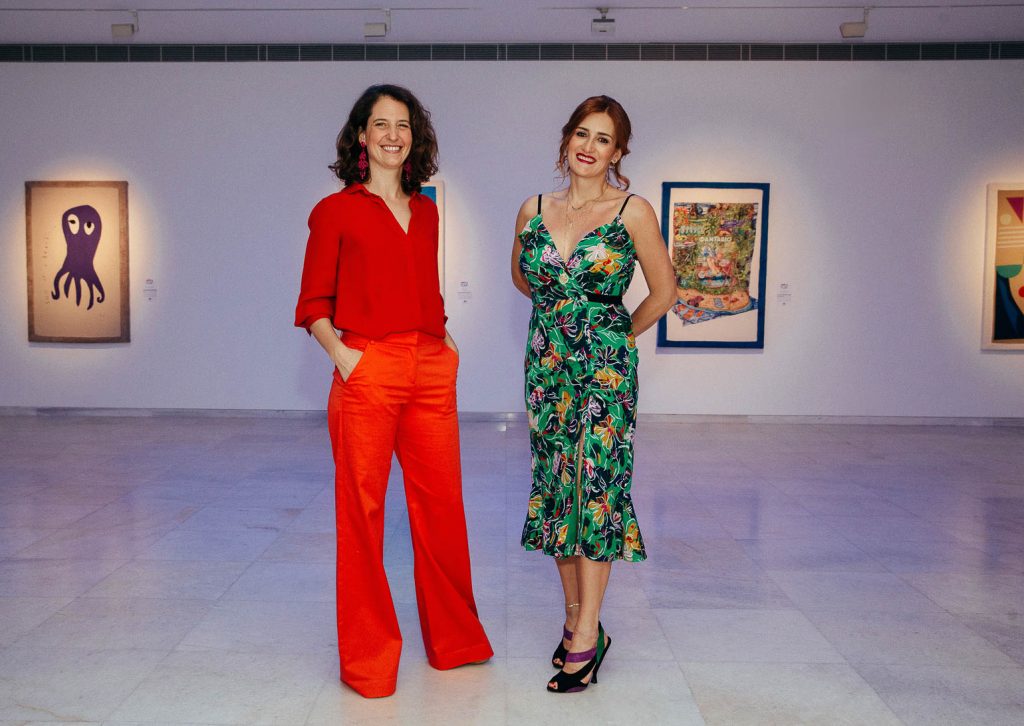 Meet the artists and discover what summer means to them:
Diamantis Aidinis
Diamantis is a modern and bold contemporary artist, inspired by the neo-pop movement. In 2000, he journeyed into the medium of sculpture, making small and large-scale copper projects. He is also known for his painted metal art objects, which are inspired by children's toys.
"Summer for me is the sun, the sea, and that I finally have time for my favorite books."
Favorite summer destination: Sifnos
Art piece: Auch!
"I'm inspired in general by tentacles…"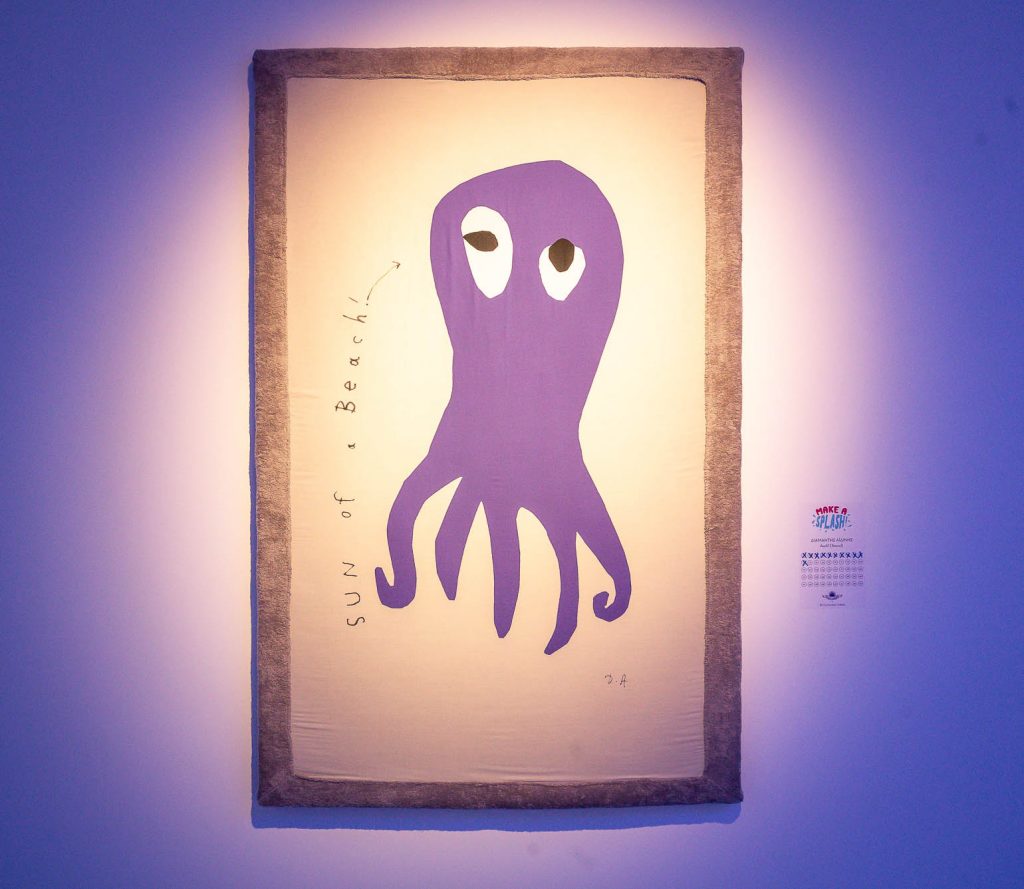 Vanessa Anastasopoulou
Vanessa has exhibited her work in solo and group exhibitions in Greece (Gallery 7, Zoumboulakis Galleries, Martinos Gallery) and abroad (England, Belgium, Japan, Lithuania, N. Korea). She represented Greece at the European Ceramic Context 2018 in Bornholm, Denmark, and her work can be found in the public collections of Deutsche Bank, British Airways, and Aylesford Newsprint.
"Summer for me means bare feet in the sand, the ocean's horizon, my body floating heavily in the water, the long days, the warm nights, and… octopus gardens!"
Favorite summer destination: Corfu and Paxoi
Art piece: Octopus's Garden
"Octopuses hang out in their caves and they move around the seabed looking for shiny stones, tin, and bottles to put in front of their cave like a garden."
Daniel Egnéus
Born in Sweden, Daniel has spent the last 20 years in Prague, London, Berlin, Bologna, Rome, and Milan and has now made Athens, Greece, his home. A prolific artist, he has had successful collaborations with Neil Gaiman, Rod Stewart, Chanel, Pharrell Williams, and has recently illustrated his first Greek children's book titled Aggelina, with Xenia Kalogeropoulou.
"My favorite summer memories are the Scandinavian white summer nights when the sun never sets."
Favorite summer destination: Paris and a silent Cycladic island
Art piece: Fish!
"I love to imagine what's going on below the surface of the sea, especially in the depths of the ocean. It's a silent, majestic, and mysterious world that represents the unknown to me."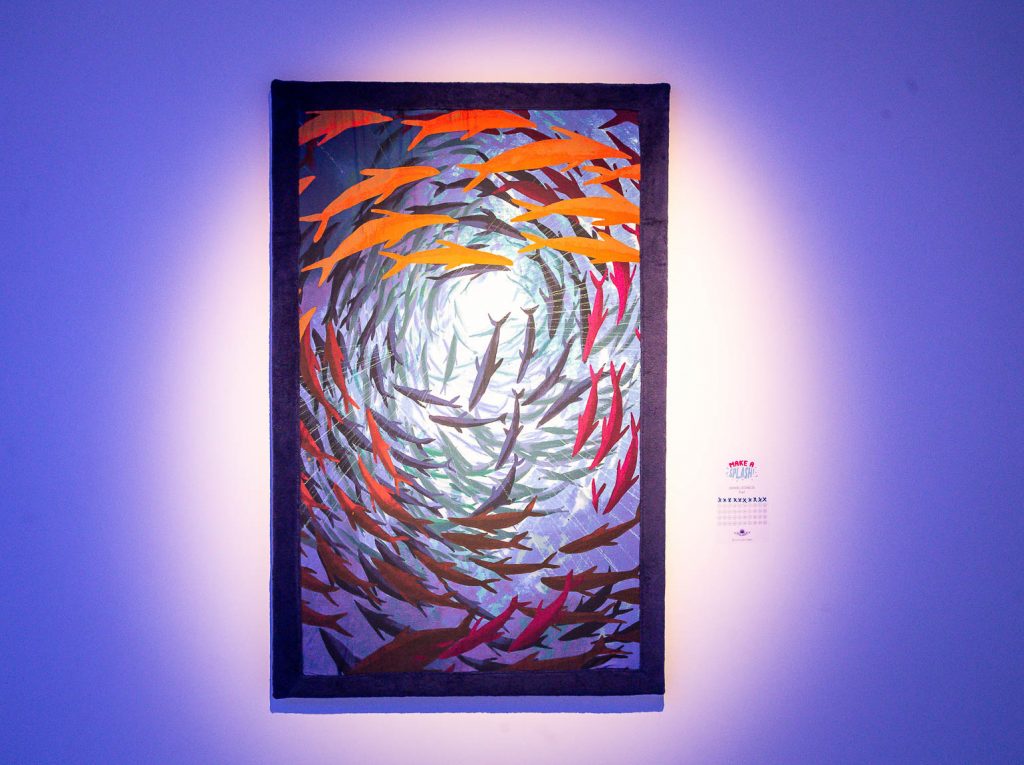 Elias Kafouros
Elias has exhibited his work in 4 solo exhibitions in Athens, Basel, and Munich and has participated in many group events. His art can be found in the Daskalopoulos collection, the Alexiou collection, and other important collections overseas. In 2012, he was included in the international edition of Phaidon Press, Vitamin D2. He also received a Fulbright scholarship for the academic year 2013-2014 to study animation and silk screen printing at the School of Visual Arts in New York.
"Summer for me is a complex olfactory experience of the Cycladic atmosphere that enters through a sunburnt nose and abducts its owner!"
Favorite summer destination: Sifnos
Art piece: I'm working on my tan
"The inspiration behind the piece lies in the concept of a private paradise; as fantasy, shelter, and isolation from the world."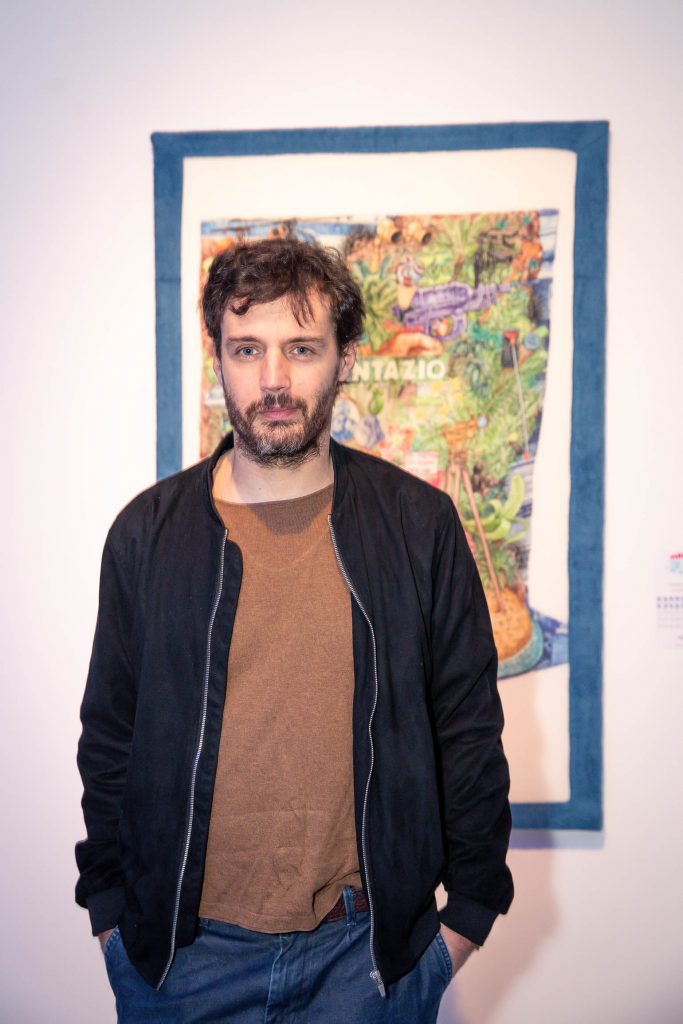 Jenny Kodonidou
Jenny has displayed her work at 2 solo exhibitions and has participated in group exhibitions in Greece and abroad, such as "Art in Time of Crisis", Triennale di Milano (2014), Mediterranean Biennale of Cologne (2008), 1st Thessaloniki Biennale of Contemporary Art (2007), Canadian International Exhibition, and Nuit Blanche in Toronto.
"Summer for me is being on a deserted beach at sunset, with good company, and my only problem being whose stone will get closest to the sun."
Favorite summer destination: There are many wonderful places amongst our Greek islands. What always makes the difference is having good company!
Art piece: The last rhino
The last scene from Ionesco's play, Rhinoceros: "It's impossible for us to communicate, people don't act this way. Now I'm alone. I will not follow you into this world of monsters. What is my language? And what am I saying? Do I understand what I'm saying? Who are these people? Mr. Bow-tie or is it Daisy? Botar? Didar? Zan? Or is it me? Me, me, me… me."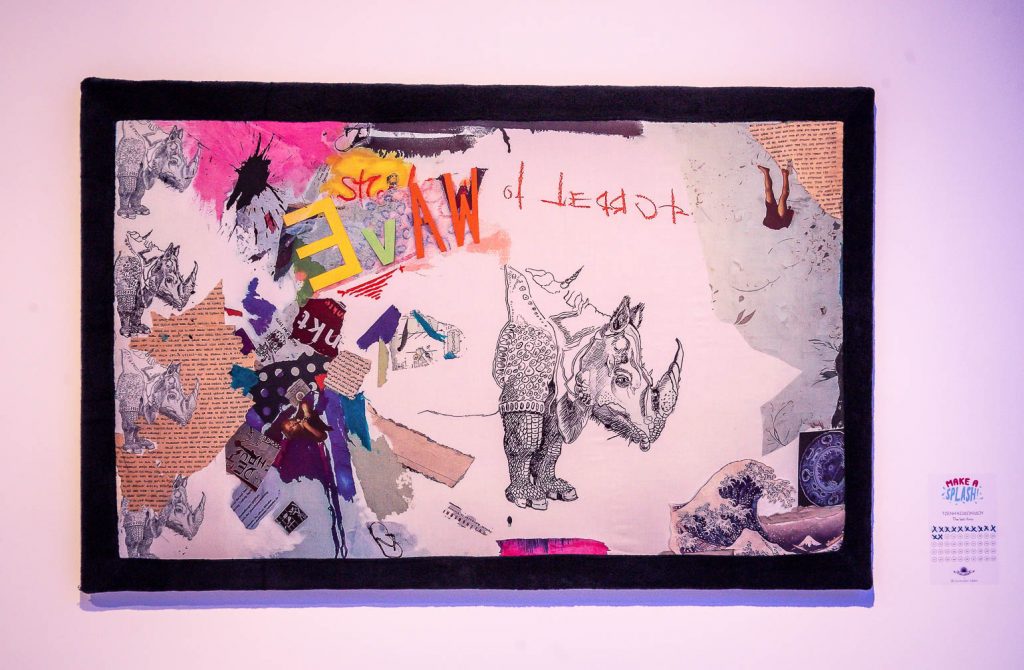 Nikos Lagos
With a background in architecture, Nikos currently displays his work in museums and private collections in Greece and abroad and has presented his work in 8 solo exhibitions in Greece, as well as in several group exhibitions overseas. His compositions resemble children's paintings or graffiti. Despite their simplicity, however, they make complex associations and references to the anxieties of existence in a critical and transient, contradictory and downtrodden era.
"Summer for me means vacation, relaxation, and freedom."
Favorite summer destination: The remote Greek islands (Agoni Grammi)
Art piece: Plankton
"I was inspired by the sea and the importance and complexity of the plankton within it."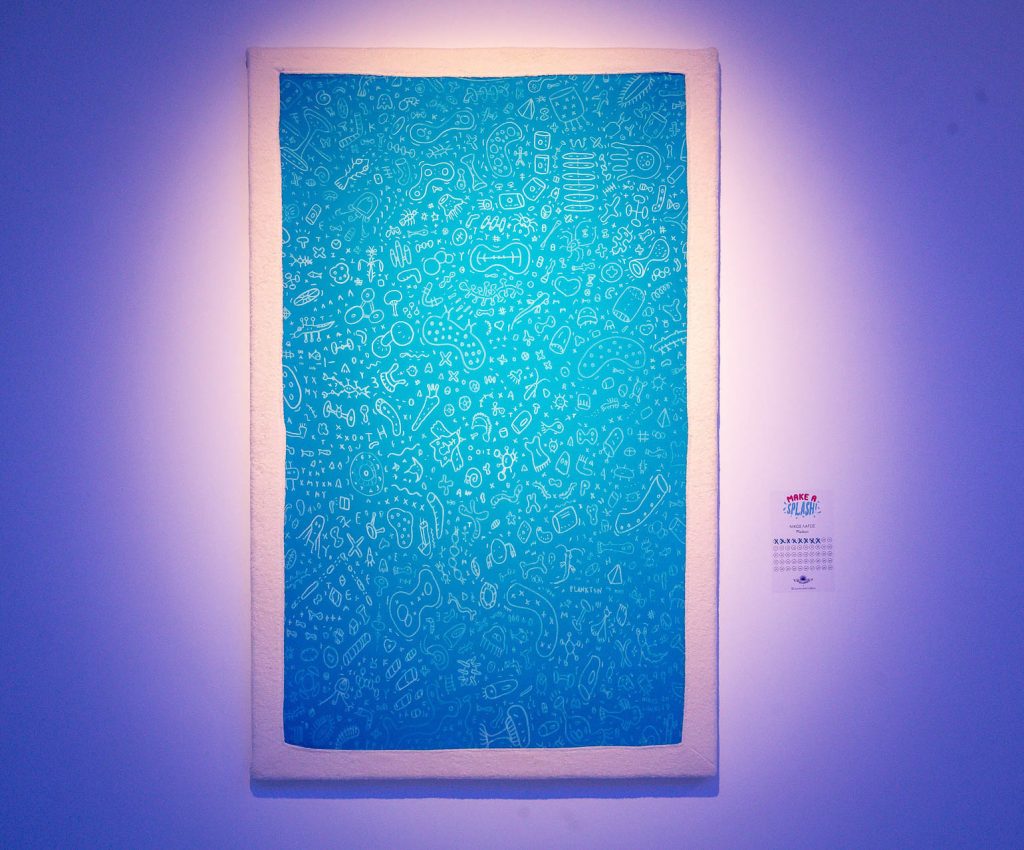 Cacao Rocks
Iasonas Megoulas, also known as Cacao Rocks, started creating graffiti art at the age of 12. His pieces can be found in many galleries in Greece and abroad, but also in foundations and museums such as The Benaki Museum and the Onassis Cultural Centre. He has also collaborated with musical artists, such as Monica, Pavlos Pavlidis, and Leon of Athens. His work includes painting, sculpture, video art, art installations, and performance art.
"What I love about summer are the cicadas that you hear, but do not see, like a pulse."
Favorite summer destination: Cyclades and Cote d'Azur
Art piece: Thalassa
"The project has two levels: a background inspired by the architecture of the Cyclades and a crab inspired by the intro of a French documentary series about the Mediterranean from the early '90s called Thalassa."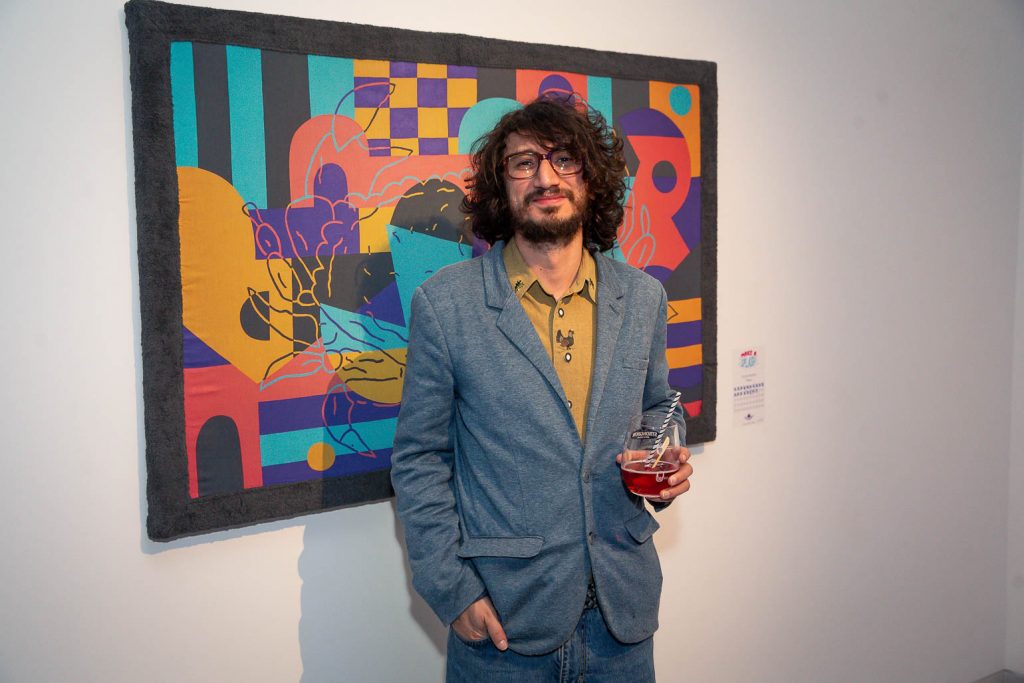 Antonakis Christodoulou
Having studied art and photography in Athens and Fine Art Media in London, Antonakis is a multi-layered artist whose projects include painting, photography, collage, ceramics, and video. He has presented his work in solo and group exhibitions in Greece, Great Britain, Germany, France, Korea, and the United States.
"Summer is the only time of the year that I feel comfortable, even when things are unpleasant. Just the fact that it's summer is enough."
Favorite summer destination: Koufonissi (It's my favorite island because I can walk everywhere. I don't drive!)
Art piece: Will I ever be happy again (as I was at the beginning of that wonderful summer on the Riviera)?
"The title of the project is a quote by Cécile, the heroine of Françoise Sagan's book, Bonjour Tristesse (1954), and Otto Preminger's film by the same name (1958). For this project, I was inspired by both the aesthetics of the film and summers on the French Riviera in the '50s. Of course, I have not experienced it, but I would have liked to."
Images from the event